Did you see the shaker ornaments I shared yesterday?  Today's projects is a gift box to hold them. 
I knew the four little ornaments would make a great set and would need cute packaging to match. So, I pulled out my Lawn Fawn Gift Box die set. This finished box is intended to gift note cards (3-1/2" x 5"). Which is a GREAT idea!  I altered the box slightly to have a hinged lid. And it holds all four of my ornaments perfectly! 
Here's a look at the top of the closed box. The "just for you" and the bow are from the die set, they really thought of everything in this set. 
Here is a picture of the box open. You can see that the lid does not remove from the box but it hinged. I also lined the inside of the box with a piece of printed paper. 
I love the decorative corners in this die set because not only are they cute but they also serve a purpose. They are the essential piece that creates the lid for this box out of the die that also makes the base of this box. 
That might sound confusing, so check out this video where I show you how to make this box. 
If you are interested in any of the products I used to make this box you can find them linked below for your convenience. Affiliate links have been used at not cost to you.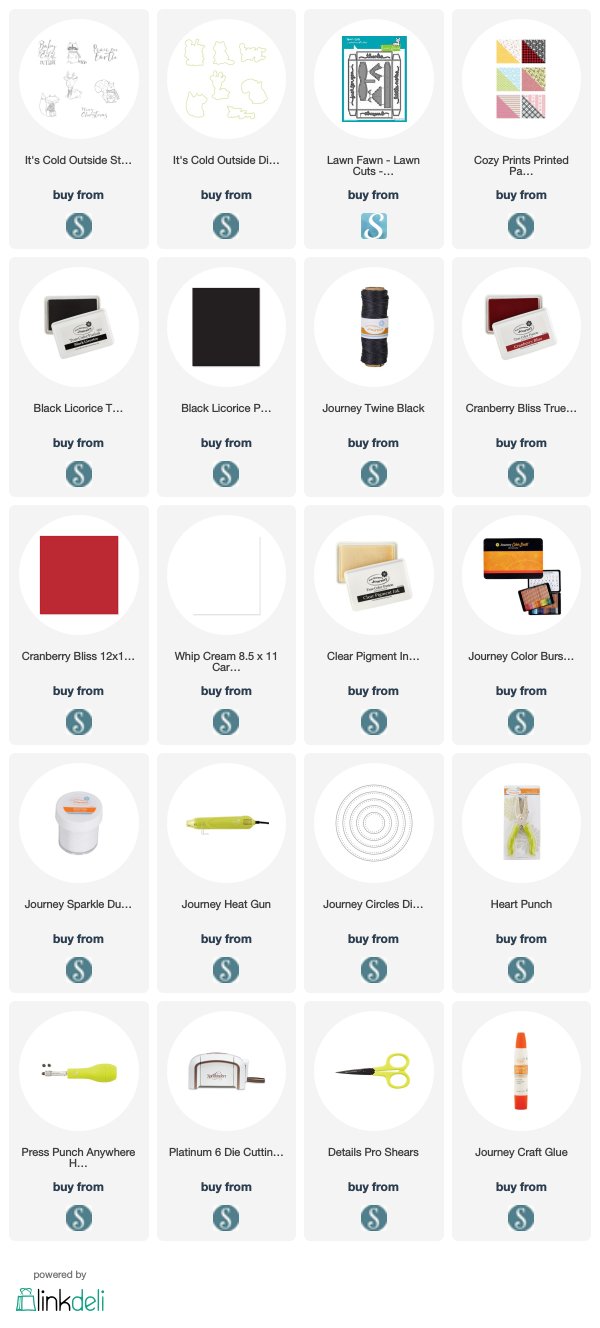 Thank you for taking time to stop and visit my blog! If you have any questions please let me know.