It was time. Time to step out of my comfort zone. Time to try something new that stretches me.
And that thing is SketchBox. SketchBox is an art subscription box. My 14 year old daughter is the one who gets this box in the mail. Her art form is drawning. So this months Sketchbox, themed watercoloring, did not excite her. So, I offered to take it off her hands and give it a try.
What could a rubber stamper card maker do with this Sketch box? I knew it was outside of my "art form" too. I am new to the world of watercoloring, but it is a medium that I am excited to learn more about and incorporate into card making.
So, check out this video and see what's in the June 2019 SketchBox (basic subscription) and what I make with it.
That was very much outside of my comfort zone. So, what are my thoughts?
The one tool from this box that I am familiar with and have used a lot is the H20 brush. And I loved this brush. You can tell it is a good brand. It does not leak water. It has a small, precision tip that stays together. I was able to do fine details with this and control the water, for the most part. What I did learn aobut controlling the water is that when you squeeze the barrel to let out water you will have a very wet brush for a minute or so. Knowing that, I will have even better results in the future. I will use this brush again! Here is a set of H20 brushes by Zig that has the brush from this kit in it.
As far as the watercolor paints. I have never used liquid watercolors before, in this form. I use inks of all kinds and found it to be similar to some that I have used to watercolor with. I loved the backgrounds that I made with these paints. Would I use them again??? I am honestly not sure that I will. If I had more colors I might, like this set here. I am more familiar with pan style watercolors and have a set that I will continue to use, it has 36 colors. It is a great set for someone who wants a nice set, that is reasonably priced. You can check that out here, Arteza Premium 36 Water Color set.
I do see myself using the KingArt Inkline Artists Pen again? I was easy to use and I can incorporate it into card making easily. I do wish it was waterproof, but knowing that is it not is again something I can work with. It is similar to the Micron Fine Liner pens I have used before.
Will I continue to subscribe to SketchBox? Although I had a great time playing with this box and seeing what I could create with its contents I would have to say No. I do not see myself subscribing to SketchBox as a rubber stamper. That being said the teaser email came out for the July box and there will be Copic Markers inside! So, I have went back and forth on this decision. I do already subscribe to the Glimmer Hot Foil plate of the month by Spellbinders. If you want to know what that is check out this video. If I am going to subscribe to a box I am leaning towards the My Monthly Hero Box by Hero Arts. Tell me if you think I should get the SketchBox or the My Monthly Hero Box in the comments below. I'd love your input!
Overall, I am so glad I did this. Playing with the SketchBox stretched and challenged me in ways that ink and stamps do not. And I will continue to try new things like this. I am not head over heels with the piece I made on the Aquaboard, but I am proud of myself for going for it. I risked ruining it, making something ugly and did it even though it was scary. And I really enjoyed it.
Be sure to tune into my YouTube channel and blog tomorrow for Part 2 of this series where I turn the backgrounds I made in this video into cards!
Below are all the supplies I used besides the SketchBox contents.
You can find out more about SketchBox HERE, it does make a great gift for any artist in your life.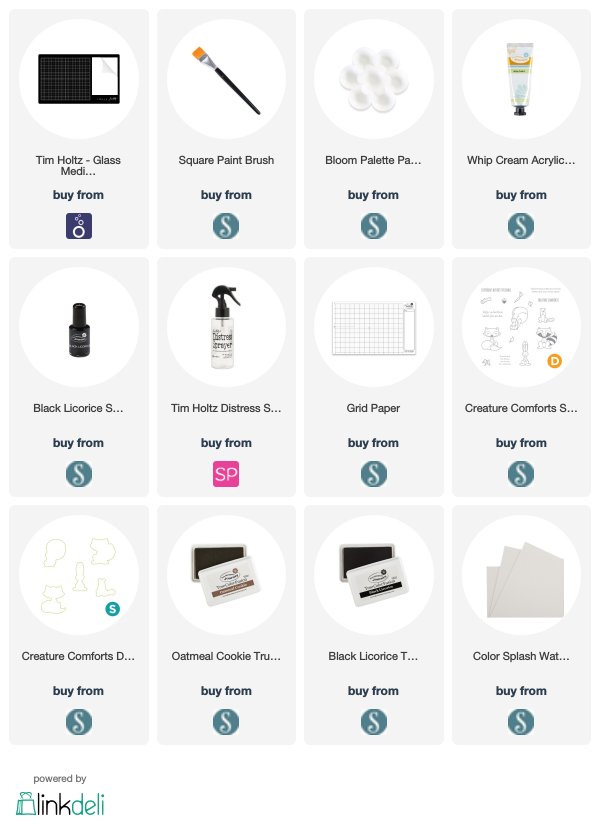 Affiliate links have been used at no cost to you. Shopping these links supports my blog and channel as I get a small percentage when you make a purchase. Thank you for your support, it means so much to me!