Hello my crafty friends! Today is episode 3 of my Everyday Purse series.
Today I am going to be altering the purses. Making the purse wider, or thiner and able to accommodate items that are longer than the purse.
Here you can see both the wider version and the thinner version.
You are going to want to watch the video to see how it's done. You are going to love how easy it is!
To alter the purse only takes a few easy steps. For either widening the purse or making it more narrow, you are going to want to cut off the side flaps.
You can see here that the chocolate I used is hanging out the sides of the purse. Removing the side pieces allows you to accommodate larger sized objects.
The chocolate I used is also wider than this purse. So, when adhering the bottom flaps of this purse together I widen the base by not completely overlapping the base flaps. This widened the base about 1/4"- 1/2". You can change the width of your purse by measuring the item you want it to hold and then adhere the base flaps together with the added width you need.
And can we talk about the pattern on this wider purse!!! I am in love with it. I used the To The Point Turnabout stamp set to create it. If you are not familiar with turnabout stamps, you are in for a treat. Imagine being able to stamp and background stamp in multiple colors, quickly and easily creating your own printed paper! That is what turnabout stamps do! This unique method and design of turnabout stamps allows you to take one image stamp it in one color, turn your paper stamp it in another color, for a total of four turns and four colors! I am in love with them! And with the To The Point turnabout you can actually put down 8 colors on your stamped panel!!! I'll show you how in the video that goes with this blog post.
Take a look at the thinner Everyday purse.
This purse is great for using up your printed papers. I decided to do some pattern mixing on this one for a fun look. And since the candy I wanted to put in this purse was thin, I needed to make this purse fit it, so there was not too much room around the candy bar.
To make this purse thiner I just cut the bottom flaps of the purse down to about 1/2". With the sides already removed, this makes the purse the perfect size for this thin candy bar.
This purses will make a great little gift, or add a gift card inside to take it up a notch. I also love the idea of these purses being party favors. Which makes me want to throw a party just so these can be the party favors!
Incase you missed it, I have linked the two other videos with this die set. Check them out here:
I will be back again next Tuesday with Episode 4 of my Everyday Purse series. I hope you will join me.
You will find all the products I used listed and linked for you below. Affiliate links have been used, at no cost to you. Thank you for your support!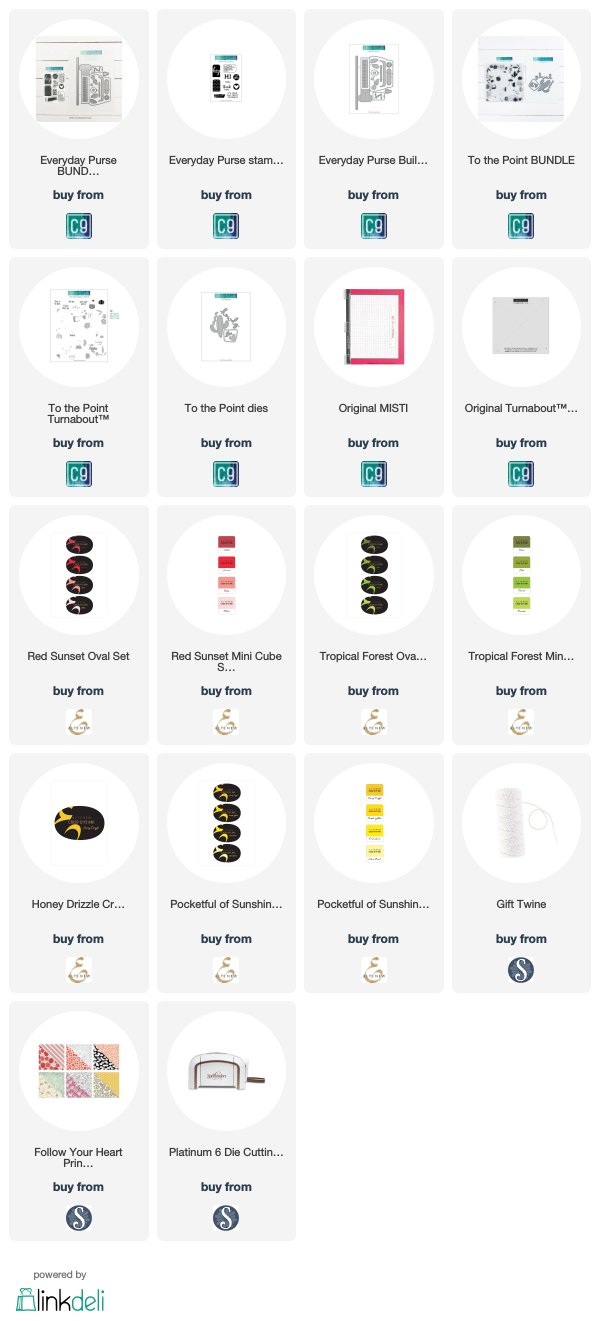 Thank you so much for stopping by, I'll be back again soon with more cute things.