Hey there stamping friends, I am back with Episode 2 of my February Stamp Set of the Month series. This month's featured set is the Everyday Purse bundle from Concord & 9th, a collaboration set with my friend, Becky Roberts of Inking Idaho. I am in love with this die set and am excited to be sharing new ideas with this bundle for you each week.
This week, I wanted to use some specialty papers by Tonic for a leather look for my purses. And I decided to turn them into clutches.
The paper that I used to make these clutches is from Tonic's Specialty paper line. The red purse is die cut from the Red Berries paper and the silver from Pewter Slates. Both of these papers are Hand Crafted Cotton Papers. They are very soft and delicate. So when using this paper for these purses be sure to treat them with care. Because the end result is stunning!
Because this paper is delicate it gave me the idea to line it with patterned paper. You can get a glimpse of it the picture above and see it being made in the video below.
For the red purse, I used some fun black and white patterned paper that I had in my stash for the liner.
Also, the liner helps hid the end of the clutch handle.
The tassels on both purses were made with the Playful Lightweight Paper pack that Concord & 9th carries. With 10 colors in this pack it is easy to find one that will coordinate with your project. But if not, one of the colors is white, so you can always add ink to that one so that it matches your project exactly.
Here you can check out the video, making of these clutch purses and get all the tips and techniques to creating these clutches. And I'll show you how I made the patent leather accents.
Below I have listed and linked the items used to make these clutches. Affiliate links have been used. When you click and shop the I do get a small percentage of the sale at no cost to you. And that means you get to help support this blog and YouTube channel. I think it is so generous to shop the links of those makers that inspire us and give them credit for the inspiration and knowledge they share with us. So, I encourage you to shop with those that have done that for you.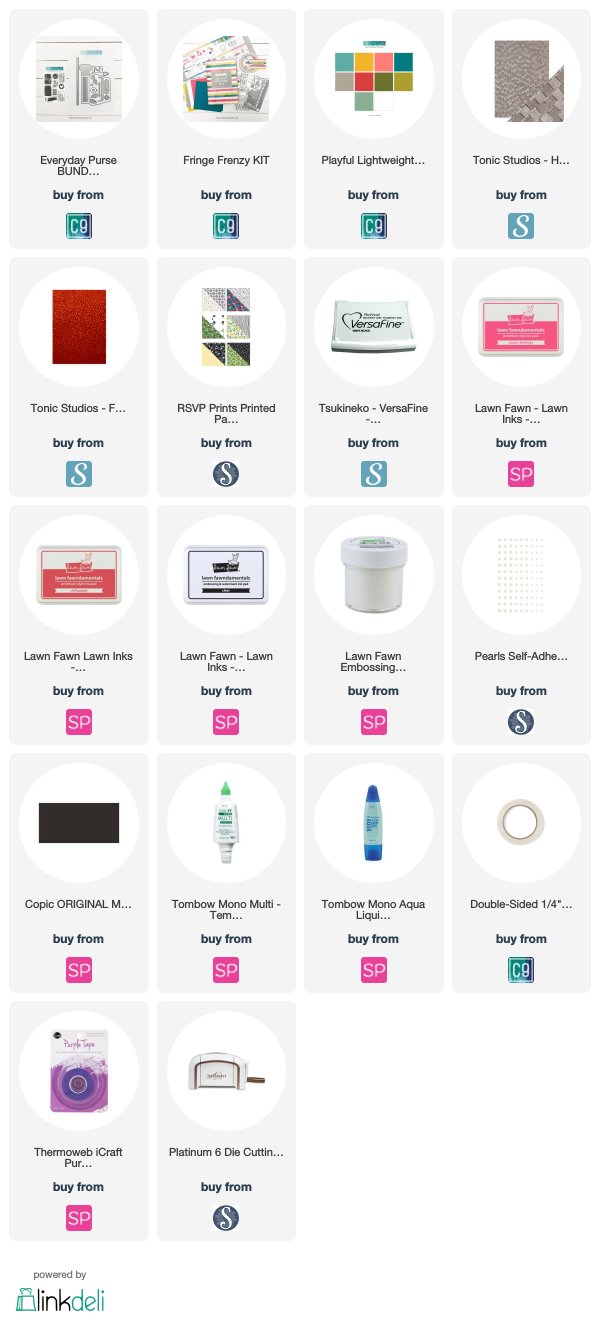 Thank you so very much for spending a little time with me today.