Happy Saturday my stamping friends!
Today I am doing a collaboration video with Lorene's Creative Corner. We challenged ourselves to make a card using PanPastels and the newest Lawn Fawn release. I love collaborating with my crafty friends and can not wait for you to see what Lorene made too!
Let's take a look at what I made for this challenge.
I used the Grassy Stencils to create a background with my PanPastels. These glide on so smoothly and blend effortlessly. PanPastels are ultra soft pastels in a pan. It is suggested to use them more like paint.
I used the PanPastel collection, Mother Nature from the Spellbinders shop, as well as two colors they sell singly. The sky on each of these cards is, you guessed it, PanPastel. Once I had the backgrounds scene created I added a bunch of images that I stamped, colored and die cut from the Bug Deal stamp set from Lawn Fawn's latest release.
What is fun about these cards is what you open them up you get a look at what is going on underground.
Both of these cards are Tri-Fold cards. Let me give you the measurements so you can recreate this look.
The front panel is 4" x 11", scored at 1-3/4" and 7".
The card base is 4-1/4" x 5-1/2"
I did my underground scene on a separate panel, you could do it right on the inside of the card. I will give you the measurement for that inside panel as well.
Inside panel is 4" x 5-1/8"
Now let's take a look at the birthday card version.
For this second card, I went all out. I stamped just about ever image in the stamp set to make a more colorful party scene. I just had to use that cupcake!
And when you open up this card the party scene continues underground!
I also added a custom sentiment to the inside of both cards, "I Dig You". I used the Alphanumeric Label die set from Sizzix and Tim Holtz. For the first card I used the negative piece and for this card I used the letters. In the video I show you how I got them lined up with the help of purple tape. But, what I did not tell you in the video is that I used the tape on this card before I set my PanPastel background with Fixative Spray. So, you can see where the tape picked up a bit of my PanPastels. Oops. I was able to set it after and it did not effect the letters I has already glued in place. I then went about adding all the little bugs to the scene.
You can see the making of these cards in this video right here:
Also, if you want to see what Lorene made for our challenge you can catch her video right here: https://youtu.be/CWxDpyrAoY0
She made the most amazing card with the new Magic Iris interactive die set! You are going to love it1
Below I have listed and linked all the fun things I used to make these cards. Affiliate links have been used, at no cost to you. So why shop affiliate links? It's an easy way for you to show support to the maker that inspired you. It's means so much to those of use that create for a living. So, thank you to everyone who has shopped my links, your support is overwhelming!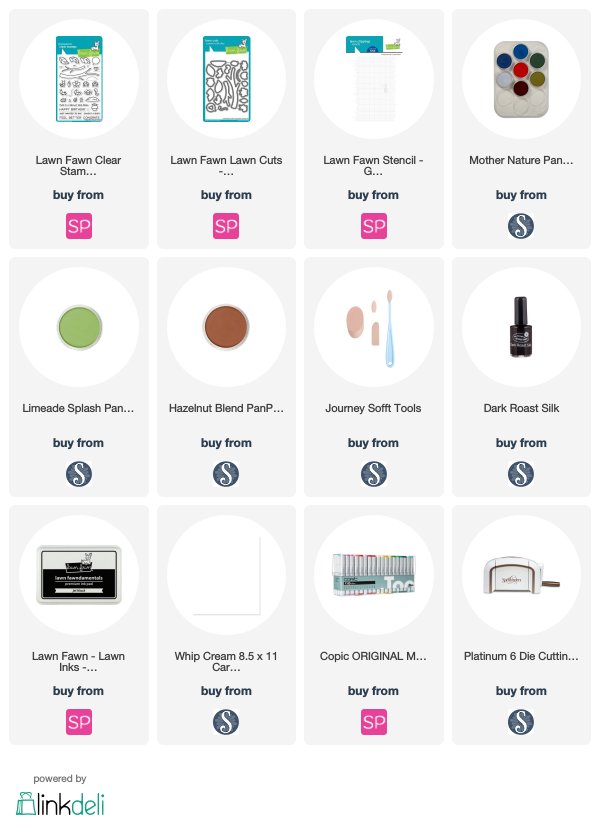 Thank you so much for spending sometime with me, I hope you are leaving inspired to create!