Hello my crafting friends! Today I am here with a fun card. A card designed to send to those I am thinking about during this time of isolation. It is inspired by a roll of toilet paper stamp from the Costume Party stamp set by Lawn Fawn. This is not the first time I have made a card inspired by this exact stamp. In fact I have made two other cards centered around toilet paper. I am not sure what this says about me, except that I like to laugh and make people smile. You can see my previous tp inspired creations HERE.
For today, let's see how we can spread love and happiness with tp!
I had the exact sentiment I wanted in my head, so I went ahead and typed it up and printed it out.
On the outside of the card we see the sweet squirrel giving up his last roll to his dear friend the hedgehog. And hedgehog is trading what he has, an apple.
These cute little critters that face each other with their arms out are from the Festive Feast stamp set by Lawn Fawn. Normally they are sharing a Thanksgiving feast. And I just LOVE that tree stump that also comes in this set!
If you want to see what happened to all the toilet paper in the forest, check out the inside of the card.
A sneaky raccoon stole it all!
You can see the making of this card in this video.
All the supplies I used are listed and linked for you below.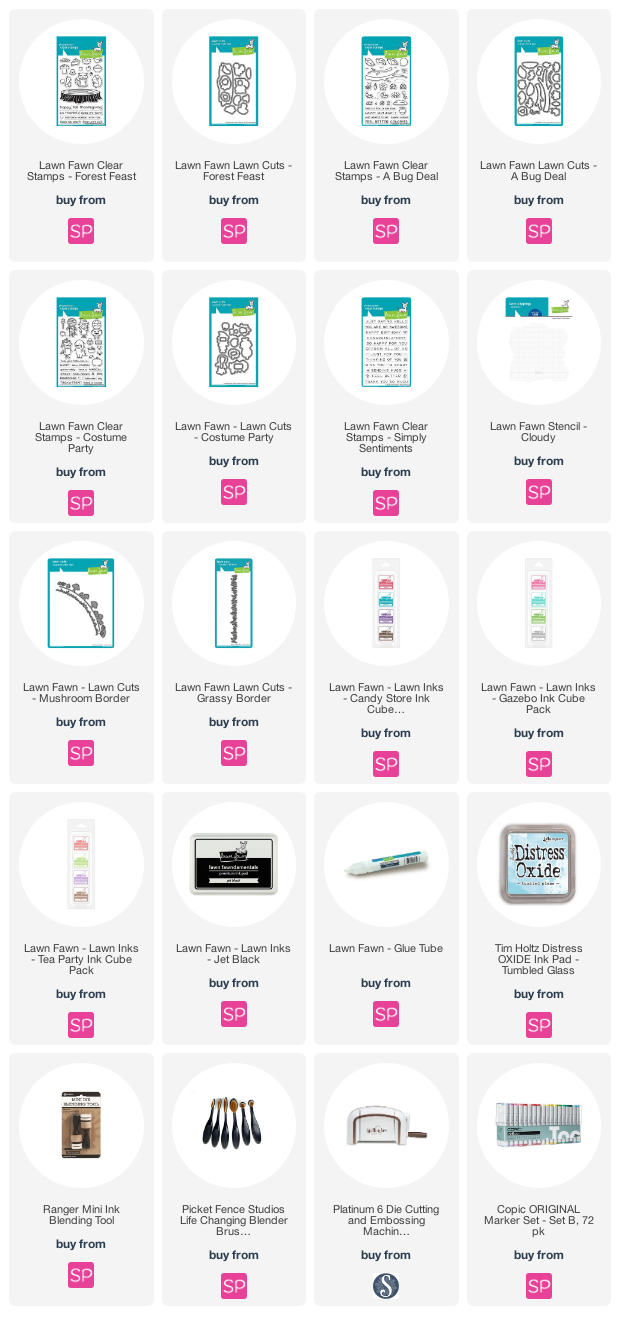 Affiliate links have been used at no cost to you. Thank you for your support!
So glad you stopped by today, take care, stay home, wash your hands, don't touch your face and bring joy to someone today.