Hello stamping friends. Today I am playing with the Rainbows stamp and die set by Avery Elle. You might remember me using this set on my slimline cards with the Peek-a-Boo Fair stamp set. There is so much more that you can do with the Rainbow Stamp and Die set that I knew I would be bringing it back out to share with you. Mostly, I wanted to make shape cards with it. I NEED rainbow shaped cards in my life!
The first card I made is a stand alone rainbow shaped card using all the dies in the set to make an inlaid rainbow.
Each of the bows for the rainbow was die cut from watercolored panels I made in this video. They were left overs that I has saved and made making this card even faster. Since I had already used the red bow in the largest spot I started this rainbow with purple and then continued on with the red and so forth creating the entire rainbow. The clouds I die cut from some glittered card stock to make them a little extra special. This card is very easy to make and fun, like a little puzzle.
For the next card I took this shape card and turned it into a Tri-fold card.
For this card I stamped the Rainbow image on the rainbow shape card and colored it in with Copic markers. Then I added some cute little sloths to the front from the Peek-a-Boo Pals stamp set. Sloths and rainbows go together, right! I mean, what doesn't go with a rainbow?
Then the rainbow opens to the cloudy panel with another sentiment.
This panel then opens and there is a place to write your personalize message. You can see how these cards are made in this video.
All the supplies I used to make these cards is listed for you below.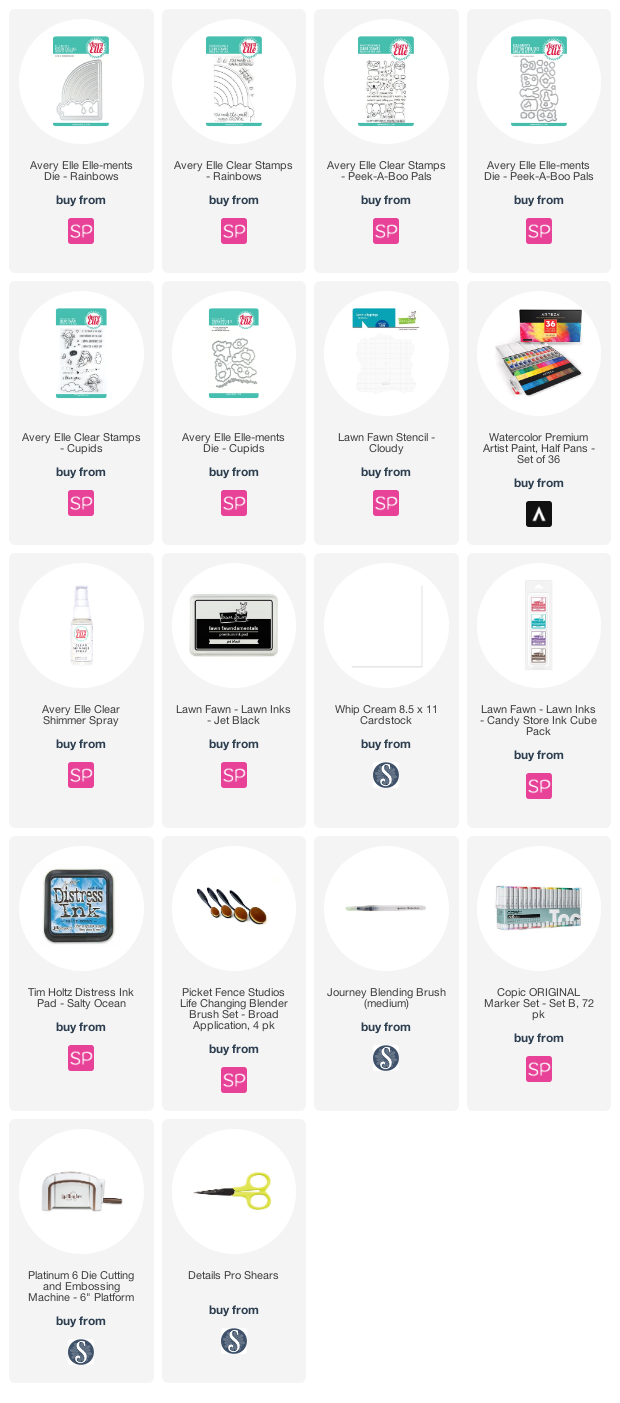 Affiliate links have been used at no cost to you.
Thank you for stopping by and sharing a bit of your time with me!