Welcome to my blog stamping friends!
I hope you are enjoying the Spellbinders May Club Kit Blog Hop! What a fun and talented group of creators I get to collaborate with today! You may have arrived here from my friend, Jill Hillard's blog, glad you made it!
I am excited to share the Large Die of the month for May with you today. Spellbinders has several club kits that you can subscribe to; dies, stamps, glimmer hot foil, card kits. You should check out all the offerings, I think they are priced great! See your Club Kit choices HERE.
The Large Die of the month for May is the Kaleidoscope Card Creator, a set of 11 dies. You layer the 3 corner pieces and the 3 connector pieces to create a frame on your card. It's such a cool look. I have used this die set before to create three different looks, check those cards out HERE if you missed them. But today I really wanted to see if I could make a Slimline card with this die set, as Slimline cards are my obsession right now.
So, let's take a look at how my slimline card turned out.
I was thrilled that I was able to make my current fave, a Slimline card with this beautiful die set.
Here's a break down of what you need to create this card.
This slimline card measures 9" x 8" scored at 4".
You will need 4 of the corner pieces and 8 of the square connector pieces.
If you are not familiar with this die set there are 3 dies that you use to cut 3 pieces that layer to make one corner. There are also 3 dies that cut and layer to make a square connector piece. Of course you do not have to layer them, but I did for this card. The dimension that this look creates is stunning.
Let's take a closer look.
For the sentiment on this card I brought out my Glimmer Hot Foil machine, the Thank You Combo Glimmer Hot Foil set, and Aura foil. I have to tell you Aura is my favorite foil to use. It really goes with everything. And it is iridescent, you can see a rainbow of colors when you turn it in the light.
Also, if you have some pearls laying around that you have not used in a while, they are the perfect match for this die set! The center of these flowers are asking for a pearl!
I have some tips and tricks for you on this die set and making this card in the video below, check it out and subscribe to my YouTube Channel if you have not had a chance to do so. I have new videos all the time, if you don't want to miss them, ring the bell and YouTube will let you know when I post another crafty video.
GIVEAWAY!!!!!
As part of this Hop you have a chance to win a $25 shopping spree to the Spellbinders Shop! Just leave me a comment below to be entered into the drawing. I will announce the winner right here on my blog on 5/31! And if you'd like to be entered to win a $50 shopping spree to the Spellbinders shop make sure you click over to their post for this hop and leave a comment there as well.
Now that you have seen the awesomeness that is the Kaleidoscope Card Creator it is time to Hop along.
Next up on this hop is Hussena Calcuttawala, you'll want to check out what she has created to share with you!
If you got lost on the hop, let me help you find your way. Here are all the stops for the Club Kit Blog Hop:
Spellbinders Blog
Yana Smakula
Nichol Spohr
Tina Smith
Desiree Kuemmerle
Kathy Clement
Bibi Cameron
Jackie Pasko
Marie Heiderscheit
Jill Hilliard
You Are Here-----Carrie Rhoades
Hussena Calcuttawala
Jennifer Snyder
Jean Manis
Virginia Lu
Jeanne Jachna
Ilina Crouse
Below you will find all the things I used to make todays card. Affiliate links have been used. These links are a no cost way for you to support the makers that inspire you. Please shop the links of the creators that inspire you, it helps keep their blog and YouTube channel going. I know when you shop my links it means so much to me, so THANK YOU!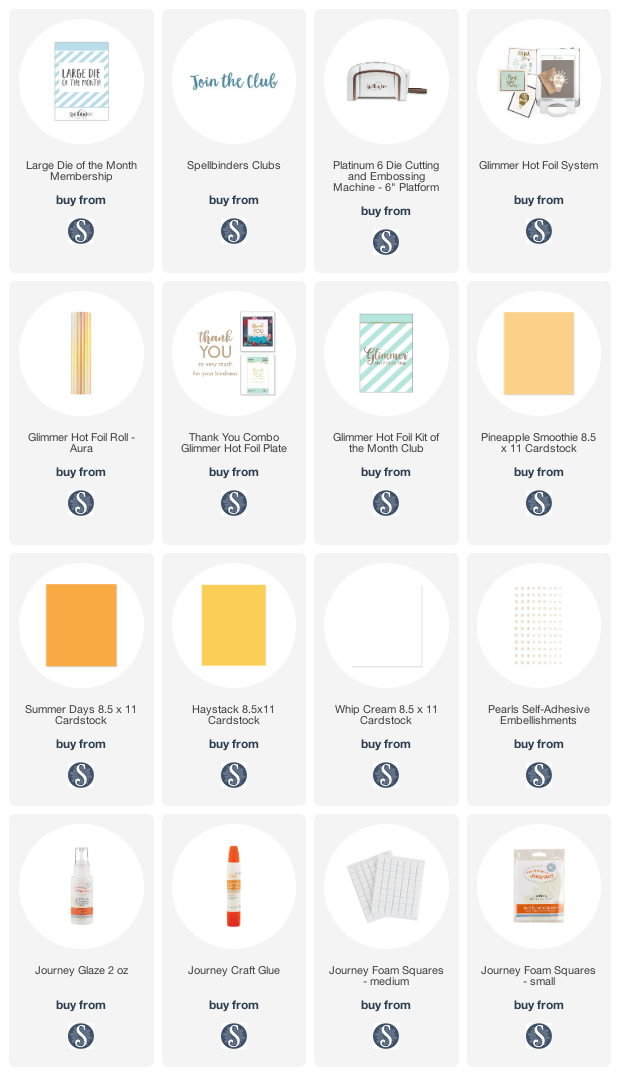 I hope you are enjoying the hop and that I see you again soon!