Today we get to take a look at the all new Large Die of the Month kit by Spellbinders. The Geometric Floral Frame die set was released just today. This set has two abstract geometric frames and 6 dies that cut floral images. I think it is such a pretty set.
Since there are two large frames in this set, I made two cards. It is so much fun to arrange flowers, when they are paper that is!
You can watch the making of these cards in the video below.
If you are new to my YouTube channel you can subscribe, I have new videos every week.
Now let's take a closer look at each of the cards.
This card features the largest of the two frames in the die set, it is such a fun shape. I love that it is different than the standard shapes I normally use.
I really wanted to use up some of the hundreds of backgrounds I have made and are anxiously waiting for me to choose them and use them on a project! I thought this die set would be lots of fun to use with some of these backgrounds. Several of the backgrounds were made using the Gel Press. I used the prints to die cut the floral pieces and even the center of my geometric shape.
You can get a better look at the prints on the leaves and flowers in this close up pic.
Here is the second card:
For this card I wanted to use silver for the frame and accents. I love how it turned out.
Look at the die cuts close up, the prints are so cool. It's little details like this that make a card special.
Below I have linked the supplies I used to make these cards.
Affiliate links have been used, at no cost to you. Using affiliate links is one way you can show your support to a maker that inspired you. Thank you for clicking and shopping my links, it means that I get to share more fun ideas with you.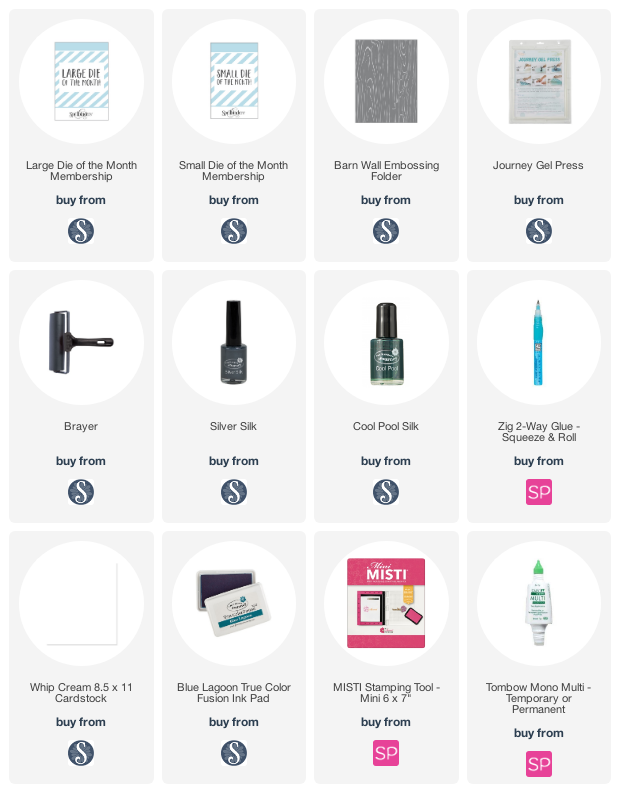 Thank you so much for stopping by and letting me share this fun kit with you. See you again soon.