The September Stamp Set of the Month has come to an end. I so enjoyed creating with the Bunny Burrow stamp set from Trinity Stamps. In this post I want to share all 10 of the projects I made with this set in one place. This makes it easy for you and me to see all the creations in one spot. I have also made a video recapping each card, you can check that out here. And there is a supply list of all the fun things from Trinity Stamps that I use at the bottom of this post. Links to each of the videos are included in this post as well. All the things, right here in one post! I love it.
Episode One - Scalloped Slimline Card and Shaker Book Mark
Episode 2 - Z-Fold Slimline Card with gift box and shaker tag
Catch Cassie Trask's collaboration video with these same stamp sets HERE.
Episode Three - Rainbow Slimline and Rainbow shaped tag
Episode Four - A Burrow and a Boot Slimline Card and Tea Bag Holder
Episode Five - Halloween at the Burrow and Coffee shape card
That is all ten of the projects I shared in my September Stamp Set of the Month series. The link for each video is above the photos.
Here you can watch the Recap video showing you all 10 projects and announcing the winner of card 5!
If you can not see the video above you can also view it HERE. Check out my YouTube channel for many more fun stamping video and feel free to subscribe while you are there.
Below you will find all the fun things from Trinity Stamps that I used to make the cards.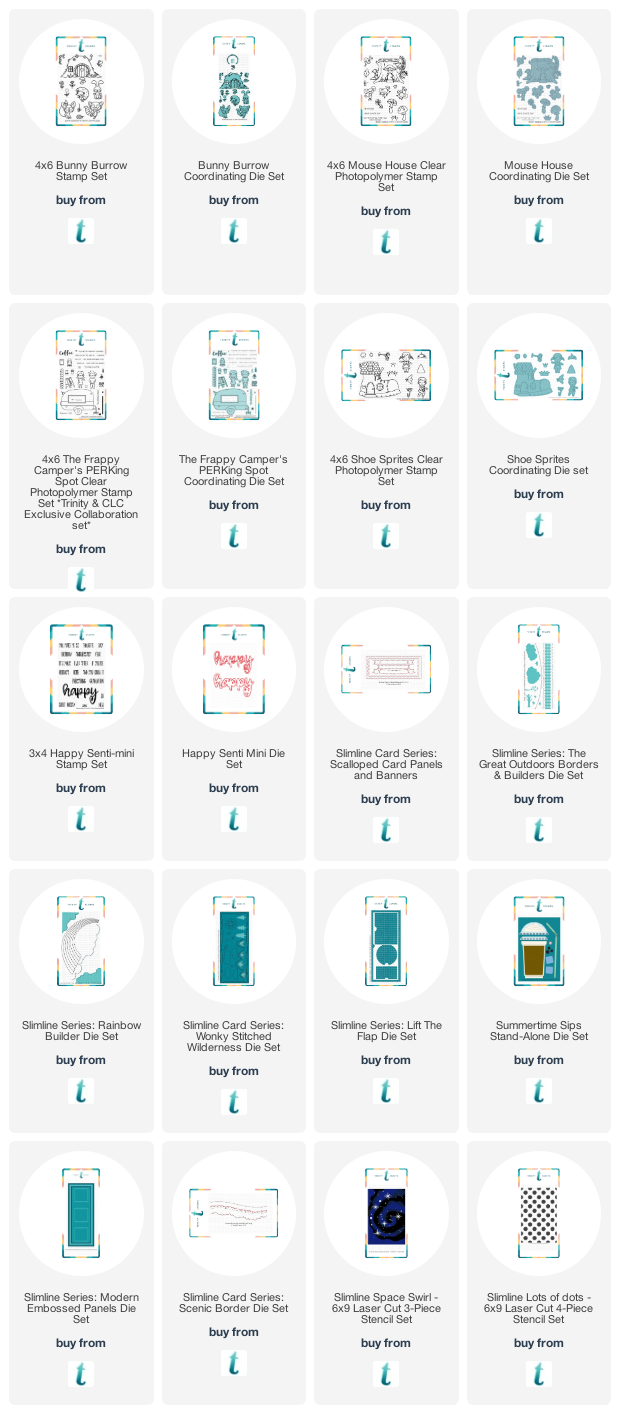 Affiliate links have been used, at no cost to you. Affiliate links are a collaboration between online shops and makers. When you shop these links the retailer gives a small percentage of the sale to the maker, at no cost to you. It is a great way of supporting your favorite businesses and the makers who inspire you. Thank you for shopping my links. Sharing my creations is my favorite thing to do and you have helped make it possible.