Hello my stamping friends. Today I am sharing my first video as part of the Not 2 Shabby design team!
If you are new to Not 2 Shabby you can check out the shop right HERE.
As a member of the design team I get to share with you a discount code! Use code N2S10 at check out to get 10% off your order!
I am playing with the Critter Costume Party stamp set, that is an exclusive set to the Not 2 Shabby shop.
I wanted to include as many of these cute critters as I could on my card so I went with a horizontal slimline card. Are slimline cards your favorite thing right now, because they sure are mine!!!
It's a fun halloween night with all the critters out and about.
I used Black Soot and Wild Honey to ink blend my night sky and the hills as well. I spritzed the background with water and then with Liquid Stardust from Lawn Fawn.
Here's a close up of these cute critters all colored up.
The bee and the hedgehog have to be my favorite!
To dress up my night sky I added some stars that I punched out from glitter paper and some gems from Honey Bee Stamps.
And to go with it I created at shaker tag.
I just had to use the sloth from this set, he is darling. And now I have a cute tag to put on a treat for someone special.
Here are both projects. I hope that you are inspired to create and have some new ideas.
You can see these projects being made in the video below.
If you can not see the video above you can also see it here.
You can visit the Not 2 Shabby Shop Here
Use code N2S10 to get 10% off your order at check out!
Below I have listed and linked all the supplies I used to make today's card: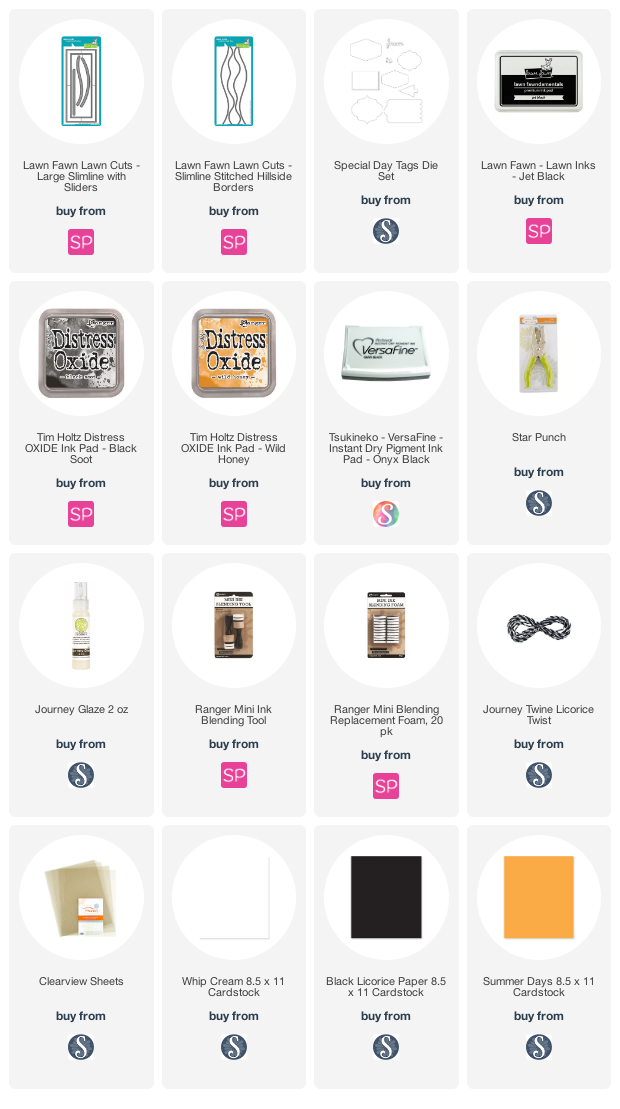 Affiliate links have been used, at no cost to you. Affiliate links are a collaboration between online shops and makers. When you shop these links the retailer gives a small percentage of the sale to the maker, at no cost to you. It is a great way of supporting your favorite businesses and the makers who inspire you. Thank you for shopping my links. Sharing my creations is my favorite thing to do and you have helped make it possible.