When Spellbinders asked me if I wanted to share the Christmas Wishes card kit with you I thought that would be fun. It has been a while since I used a card kit. And since I am already challenging myself to send out mostly slimline cards for Christmas this year I decided I would make all slimline cards with this kit.
I ended up making 8 Slimline cards and I think they all turned out great. There are so many elements in these card kits that you could make dozens of cards.
You can see what all comes in this kit and the 8 cards. I made in this video:
If you can not see the video above you can also view it right here.
Also, right now all past Spellbinders Club Kits are 30% off. Check out the sale right here.
I'd love to know which card is your favorite. Here's a closer look at each card.
Card One:
Card Two:
Card Three
Card Four:
Card Five:
Card Six:
Card Seven:
Card Eight:
I loved playing with the contents of this kit and creating eight different cards. It made making Christmas cards fast, easy and fun. I still have plenty of left overs if I wanted to create more cards, tags or scrapbook pages.
All the things I used to make these cards are listed and linked for you below: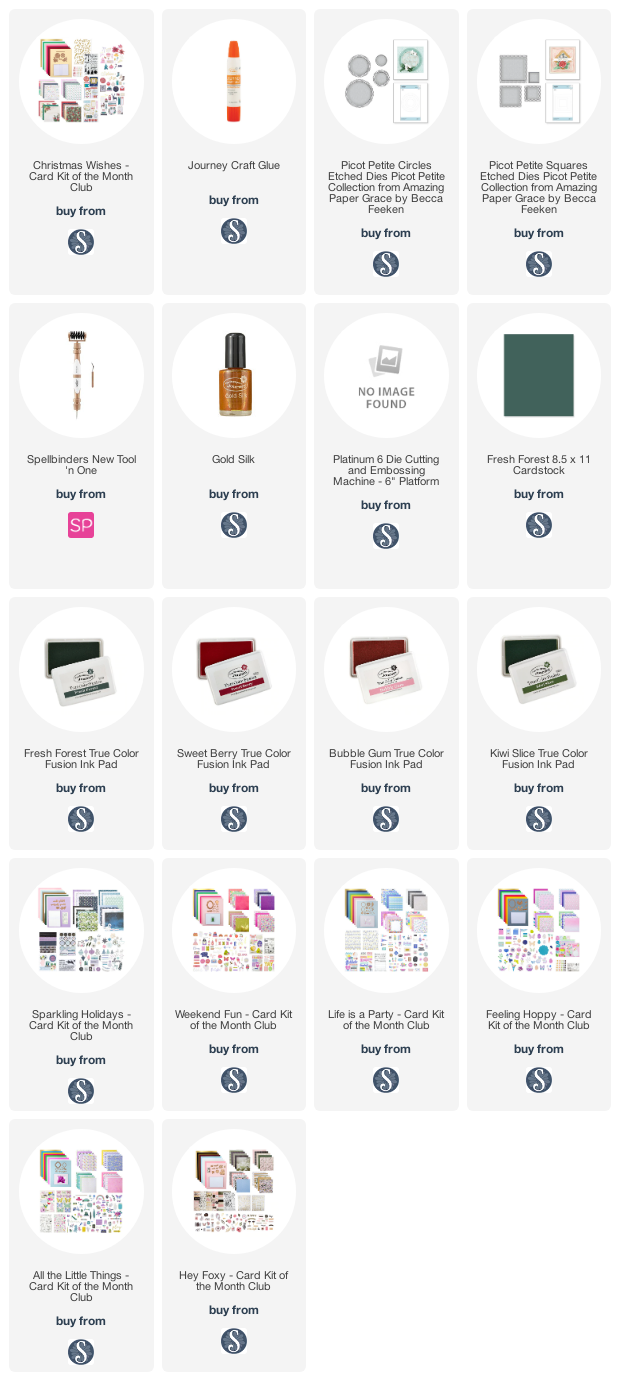 Affiliate links have been used, at no cost to you. Affiliate links are a collaboration between online shops and makers. When you shop these links the retailer gives a small percentage of the sale to the maker, at no cost to you. It is a great way of supporting your favorite businesses and the makers who inspire you. Thank you for shopping my links. Sharing my creations is my favorite thing to do and you have helped make it possible.