Hello again, welcome back to my blog. Today I am sharing a card for the Not 2 Shabby Digi Challenge for the month of November.
The challenge this month is to use a Digital stamp from the Not 2 Shabby Shop and a stand alone die set.
This month, to make it more fun, I am collaborating with my friend Bitty Penny. We have been following each other on YouTube and just became friends. So, you have two fun videos to watch today! We thought we would make it even more fun and add another element to this challenge! And that is to make a shape card!
Another great thing about this challenge is that YOU are invited to play along. Create a project using this month's challenge and post it to social media, like Instagram and use the hashtag #not2shabbydigichallenge so I can find you. At the end of the month a winner will randomly be selected to win a free digital stamp from the Not 2 Shabby Shop!
For my shape card I thought I would challenge myself to use my Silhouette Cameo to create the shape card and print and cut my digital stamp. The digital stamp I chose is the new Holiday Latte.
If you can not see the video here on this screen, you can also watch it right here.
And now check out what Bitty Penny made for this collaboration and challenge in her video right here.
Now let's take a closer look at my Holiday Latte Shape Card.
I ADORE this digital stamp!
What is so cool about digital stamps is that you can change the size of the image. I thought I would make this latte be my card and make it BIG. The finished size of this card is 3-3/4" x 6-1/2". It will fit nicely in a slimline envelope, or in a hand made envelope.
I colored in my image with my Copic Markers. I just use my HP Envy 7645 printer and light weight card stock for all my digital stamp and have not had an issue coloring them in with Copic Markers.
After coloring in the cup I then stamped a snowflake pattern over the cup in white. The snowflake is from the Winter Sentiments stamp set from Not 2 Shabby. You can get this stamp set for free when you make a purchase of $60 at the Not 2 Shabby Shop.
The stand alone die set I chose to use is the Oliver's Stitched ABC's from Lawn Fawn, to add the word JOY to my cup. I accented the letters with a holly stamp from the set, A Creature Was stirring, also from Lawn Fawn.
I used my Cameo Silhouette to print and cut my digital stamp as well as create this shape card, you can see how in the video above.
I also used the Winter Sentiments stamp set on the inside of my card, the perfect saying for this card.
And be sure to click over and see the cute shape card that Bitty Penny has created. I love to see what different people do with the same challenge. Speaking of that please join us in this challenge. Grab a digi stamp over at the Not 2 Shabby shop and create something using it and a stand alone die. Post it to Instagram using the hashtag #not2shabbydigichallenge and you will be entered to win a free digital stamp from the Not 2 Shabby Shop. The winner will be notified on the last day of the month.
Below I have listed and linked all the supplies I used to make today's card.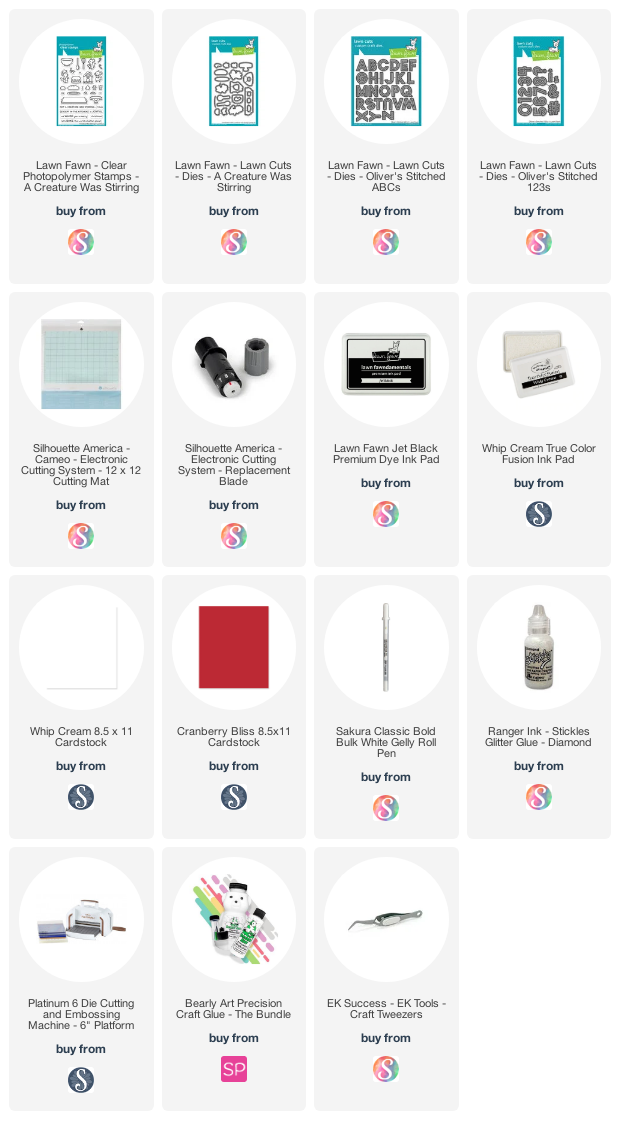 Affiliate links have been used, at no cost to you. Affiliate links are a collaboration between online shops and makers. When you shop these links the retailer gives a small percentage of the sale to the maker, at no cost to you. It is a great way of supporting your favorite businesses and the makers who inspire you. Thank you for shopping my links. Sharing my creations is my favorite thing to do and you have helped make it possible.
Thank you so much for stopping by!