I just love a punny Valentine card, I guess it takes me back to my childhood and the quirky little valentines we would give our classmates. I love that everyone got a valentine from everyone. Why is it that as adults Valentines day is now for your significant other? I think it should be as it was when we were kids and EVERYONE gets a Valentine! And that is the inspiration behind this card, a punny, corny valentine to make someone smile on a day when the calendar tells us to show our love.
So, let's take a look at the making of this Punny Valentine card with a Sneak Peek of a soon to be released die set from Trinity Stamps
If you can not see the video on this screen, you can also view it right here.
I love making my own ink blended back grounds and this card has two. I ink blended a panel with Rusty Hinge and Ground Espresso Distress Oxide ink to die cut the soda from. I did have some struggles with the background and ended up do layers of ink smooshing and splattering on top of it to get the background to the point where I was ready to use it. Once it was sufficiently splattered I die cut the cup die from the Summertime Sips die set from the panel. I also die cut the same cup from a window sheet to cover up the soda, so it would look more authentic and like it was in a clear plastic cup.
I added some of the medium ice cubes, die cut from vellum, a straw cut from white card stock and a vellum lid. To give my straw the red stripes I used a red colored pencil to hand draw in the stripes, it only took me two tries to get the look I wanted.
The stamped sentiment is from one of my favorite stamp sets, A Sentiment for (ALMOST) Everything. And it's true, all the basics and more are in this stamp set. All in this font and perfect for skinny banners.
Now let's talk about that custom, punny sentiment. It was die cut using the soon to be released Graham Cracker Alphabet. I love the size of these letters, great for making your own sentiments on a card or scrapbook page, but not too small that they are hard to handle. I used my tweezers to hold the letters, add glue and add them to my card. This new die set will be available on 1/27/21.
Below I have listed and linked all the things to make this card, except the Graham Cracker Alphabet, as it is not yet available, you can get yours from Trinity Stamps on Jan. 27th, 2021.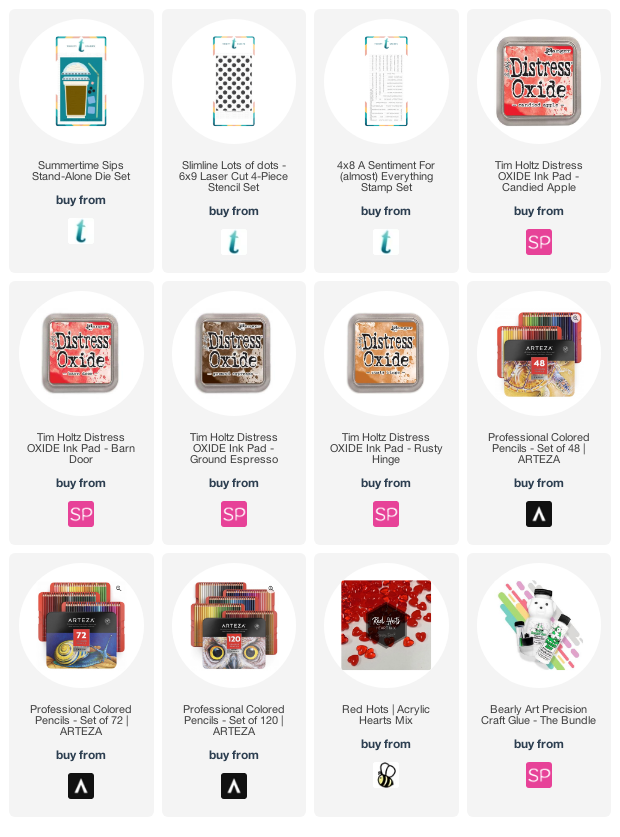 Affiliate links have been used, at no cost to you. Affiliate links are a collaboration between online shops and makers. When you shop these links the retailer gives a small percentage of the sale to the maker, at no cost to you. It is a great way of supporting your favorite businesses and the makers who inspire you. Thank you for shopping my links. Sharing my creations is my favorite thing to do and you have helped make it possible.