Hey there my stamping friends. Today is my last post as a December designer for Concord & 9th. What a fun month it as been. I have been waiting for this one!  I finally am sharing with you the Botanical Turnabout stamp and die set! 
It's gorgeous, it is one of the easiest turnabouts and it is versatile!  A must have in my opinion. 
Check out this stamp and die set in action in this video. 
If you can not see the video above you can also view it right here. 
Today's blog post is also part of a hop with the other 4 guest designers at C9 this month. 
Be sure to scroll to the end to hop to the next Designers blog for more ideas with this stamp set. 
Now let's take a closer look at these two cards. 
For this card I used four amazing colors from the Concord & 9th collection;  Sea Glass, Oceanside, Peacock and Dove.  This turnabout is an easy one to use because there are not a lot of precision points that need to be lined up. 
The die set that coordinates with this stamp set is pretty cool with this diamond shape that cuts out a thin diamond outline and a solid diamond shape as well. I die cut this die once from Peacock card stock and once from Vellum paper to create the diamond on this card. 
For the die cut sentiment I used Mushroom card stock. I love this dark gray!  
Now let's take a look at the 6" x 6" card that I made with this stamp set. 
For this card I used Ballet Slippers, Honey Suckle, Parsley and Wheat ink.  I love the spring like feel of these colors together. 
I also love that this background looks so good on a large 6" x 6" card and on an A2 size card. 
I had so much fun playing with this turnabout, I made several other backgrounds while I had it out and now I have a few on hand for the next time I want to make a card. You can see these background and the color combinations I used in the video. 
Now take a look at what Sara Sherlock made with this turnabout set. 
And here is entire line up for this hop incase you missed a stop. 
Carrie Rhoades----- That's me! 
Below I have listed and linked all the things I used to make these cards.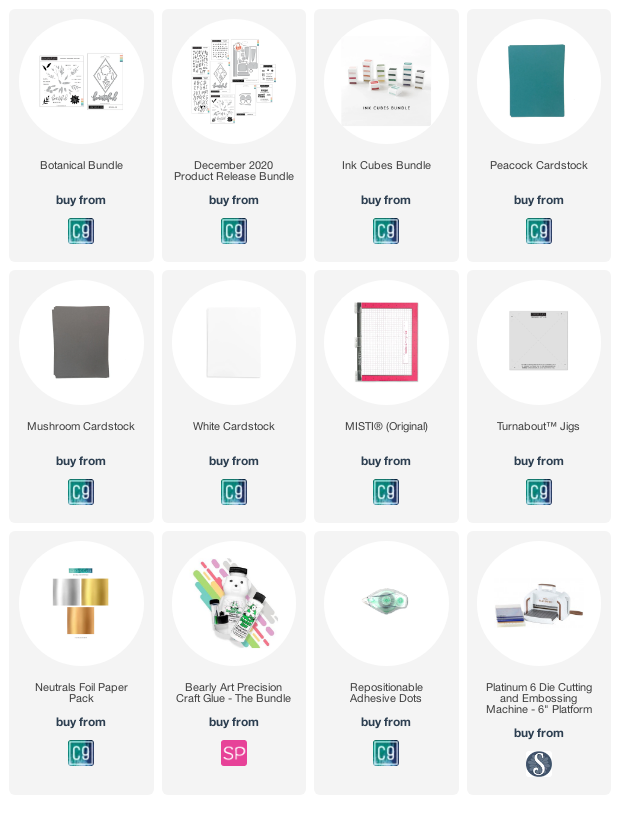 Affiliate links have been used, at no cost to you. Affiliate links are a collaboration between online shops and makers. When you shop these links the retailer gives a small percentage of the sale to the maker, at no cost to you. It is a great way of supporting your favorite businesses and the makers who inspire you. Thank you for shopping my links. Sharing my creations is my favorite thing to do and you have helped make it possible.