In this Episode of my January Stamp Set of the Month series I am turning the birds from the Special Delivery Stamp Set into robins.
These robins are searching for worms to feed their baby birds after the rain.
You can watch the episode right here.
I did make custom sentiments for these projects. You can download my printable WORMderful Sentiments right here.
This card is a shaker card with a rainbow backdrop, because this scene is after the rain. And that is what my shaker element are in this card, raindrops.
The Slimline Rainbow die set is from Trinity Stamps. I love the large size of this rainbow and that is stretches from small to large over the length of a slimline card.
This card also has several lift the flaps, two in the tree and two bushes. Behind the bushes are a couple bugs hiding out from the rain storm. And in the tree are the baby birds.
I was able to make the bird carry the worm easily in it's beak just by using the die that comes in the Special Delivery stamp set, to cut an opening around the beak. I love that there is a die for this and I do not have to use a blade to do it.
Now let's take a look at the little treat holder I made to go with this card.
Last week I made a box with the Birdhouse die set, but I wanted to create somethings without sides that could go around a small cellophane bag.
This is just two bird houses attached at the bottom with an accordion folded piece.
This connector measures 1-1/4" x 2-1/4", scored at 1/4", 3/8" and 1" on the long side.
I folded this accordion style and used it to attache two identical birdhouses. I put my cellophane bag of gummy worms in-between, attaching the bag to the back birdhouse with glue dots.
I closed the birdhouses together and punched a hole for my tag, which is one of the sentiments available on my free printable.
Then I added some more little robins to finish it off.
All the supplies I used to make these projects are listed and linked below.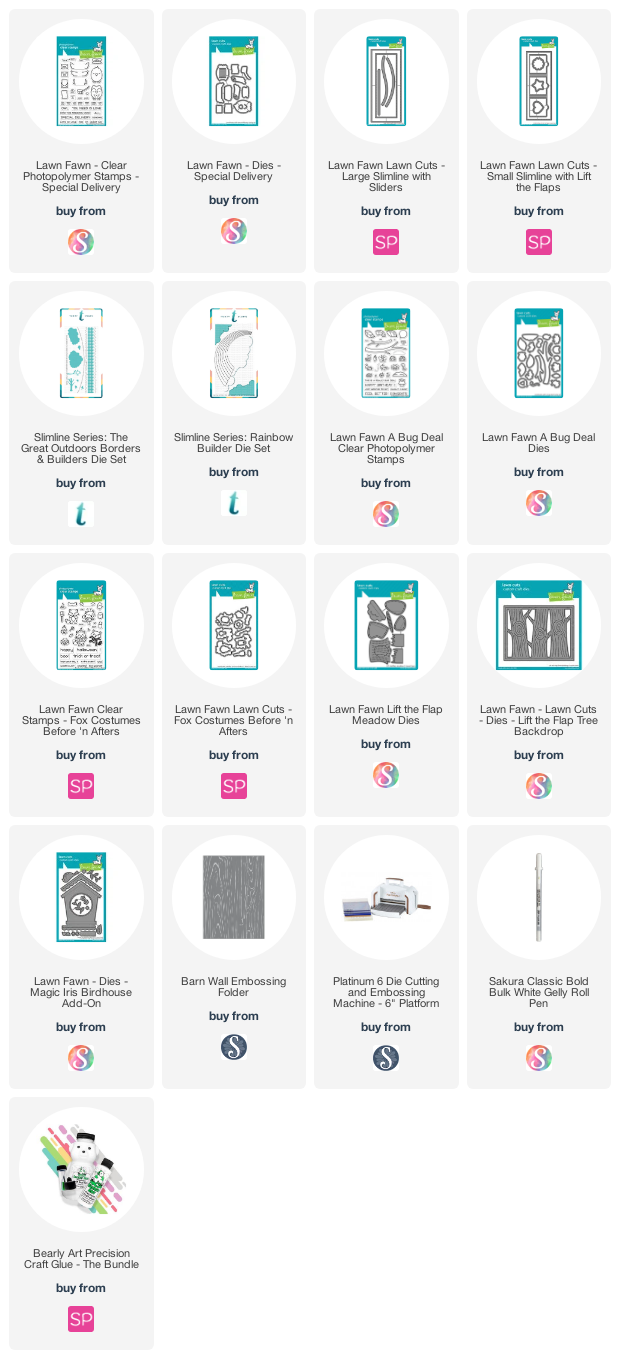 Affiliate links have been used, at no cost to you. Affiliate links are a collaboration between online shops and makers. When you shop these links the retailer gives a small percentage of the sale to the maker, at no cost to you. It is a great way of supporting your favorite businesses and the makers who inspire you. Thank you for shopping my links. Sharing my creations is my favorite thing to do and you have helped make it possible.