First of all you should know that I love all things woodgrain in my craft room, stamps, embossing folders, paper, dies..... all of it!!! So when this Slimline Woodgrain Die set was released from Scrappy Tails I was SUPER excited about it! I am currently obsessed with making slimline cards (cards sized 8-1/2" x 3-1/2"). And adding in this new die for my favorite sized cards made me very happy.
In today's video I am going to show you this die in action and 3 different ways to use it. I will also be using the all new Oopsy Daisy Stamp and die set from Scrappy Tails to complete these cards, another of their newly released products that I just had to have!
If you can not see the video up on this screen, you can also view it on my YouTube channel.
Now let's get a look at each of these cards and I will tell you what I did with each background.
For this first card I die cut the Slimline Woodgrain die from some pool colored card stock. Then I adhered that to the same color card stock for a tone on tone look.
I also splattered this panel with silks, mostly because splattering is my THING, but also for the added interest and dimension it gives.
I colored all of the Daisys and all of the bees in the Oopsy Daisy Stamp set for each of my 3 cards. I used Copic Markers and did some very simple coloring.
For the second background I used the Slimline Woodgrain die to do some embossing into a piece of watercolor paper. You will need a silicone mat to do this I have them linked for you below.
I just LOVE that I can get an embossed look with this die, making it a very versatile die to have in my collection.
For card number 3 I die cut the Slimline Woodgrain die from a darker card stock and mounted it on a light card stock for a two toned effect.
I think this look could almost be used as a water ripple look as well. I love all the bees in and around the flowers on this card.
To help these bees stand out even more against the backdrop of the Daisys I coated them with glaze.
I am sure by now you can tell that I LOVE this woodgrain die. I have even more ideas with it, so stayed tuned for that.
I have all the supplies I used listed and linked for you below. If you have any questions do no hesitate to reach out!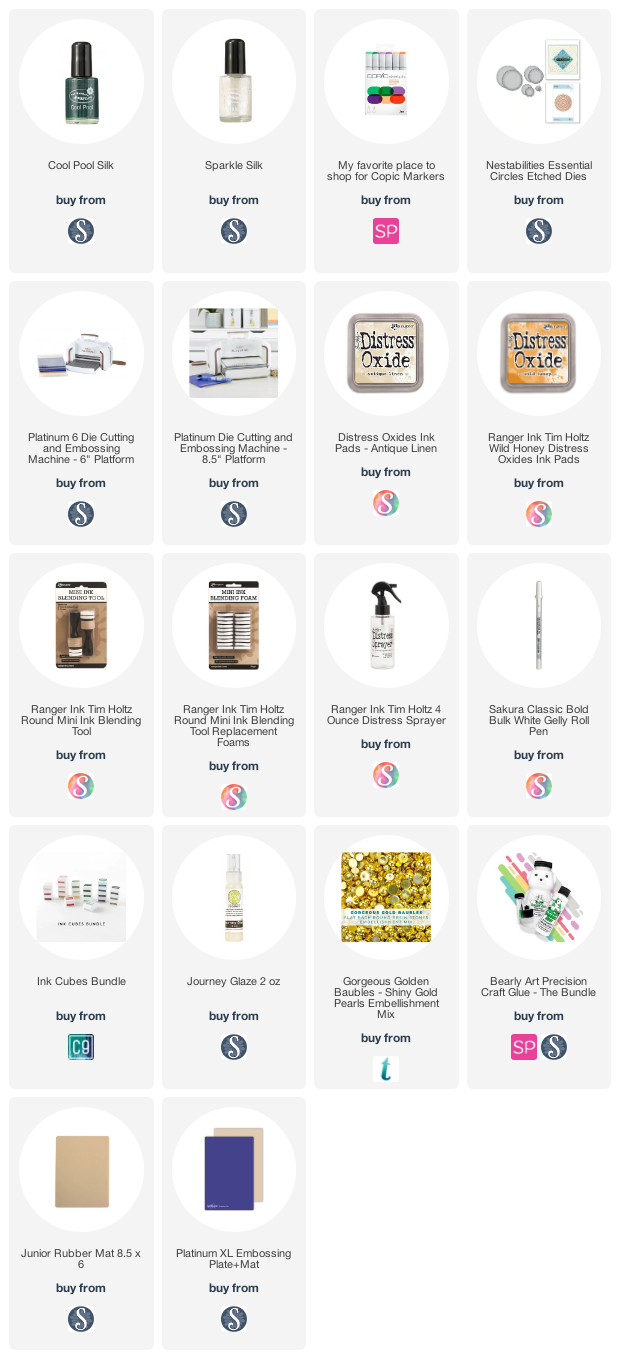 Affiliate links have been used, at no cost to you. Affiliate links are a collaboration between online shops and makers. When you shop these links the retailer gives a small percentage of the sale to the maker, at no cost to you. It is a great way of supporting your favorite businesses and the makers who inspire you. Thank you for shopping my links. Sharing my creations is my favorite thing to do and you have helped make it possible.