Hello my crafty friends! Today I am sharing the April Glimmer Kit of the Month from Spellbinders. I LOVE the look of hot foiling and so getting a Glimmer Hot Foiling Kit in the mail each month is very exciting to me. AND, I love that Spellbinders adds in a roll of foil with each month's kit! The months kit is a set of borders and coordinating sentiments. It also contains 2 dies. This month's foil color is SILVER.
Get a look at the Glimmer Curved Borders and Sentiment Kit of the Month.
And you can see this kit in action in the video below:
If you can not see the video up on this screen, you can watch it right here.
The border dies in this months kit are 5-3/4" in length, perfect for an A2 sized card (5-1/2" x 4-1/4"). But also just long enough for a Mini Slimline card (6" x 3", but size can vary a little) as well! So I decided to make a couple Mini Slimline cards with this set.
For the first card I hot foiled the borders onto three different shades of purple card stock with the silver foil. Each of these pieces of card stock was 5-3/4" long. Perfect size for a card front for a Mini Slimline card.
The dies in this set, cut the edge in the same curve that the simmered borders make, either in a smooth line or in a scallop. I used both of these dies on this card.
I also used the "For You" sentiment on this card.
The florals I used are from this months Large Die of the Month Kit. also a curved border theme! You can check out what I created with that kit right here.
I mounted all the pieces on to a 2-3/4" x 5-3/4" white card stock panel and then onto my 6" x 6" panel that is scored at 3" to make a mini slimline card.
For the second card I brought in some Fuchsia foil to add to the mix.
I hot foiled the floral border onto white card stock and water colored the images using Watercolor Pencils and a Wink of Stella pen.
Then I used the plate with the dotted line and scalloped border to hot foil on my three shades of purple card stock. Then cut the edge off with the coordinating die. I layered them all up and added them to a card base that is 5-3/4" x 6" , scored at 3". I also cut way part of the front of the card base so that the curve of the card is the card front. I love this look!
Here are the two cards once more. I love the silver foil with the shades of purple!
Below you will find all the supplies I used to make todays cards. And if you want to check out all the club kits that Spellbinders has to offer just click here.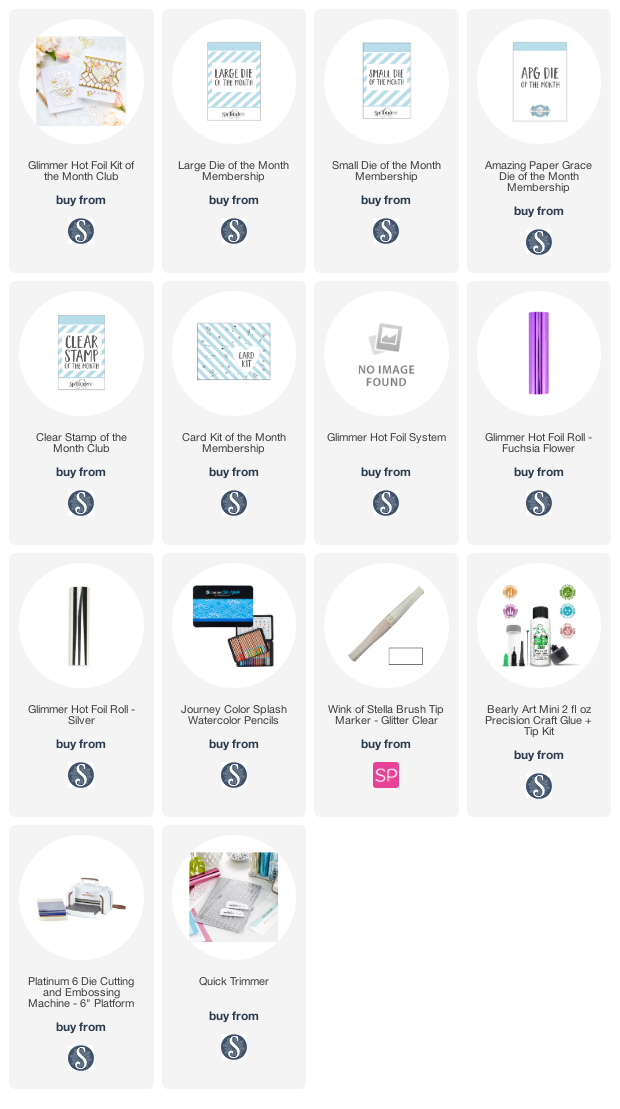 Affiliate links have been used, at no cost to you. Affiliate links are a collaboration between online shops and makers. When you shop these links the retailer gives a small percentage of the sale to the maker, at no cost to you. It is a great way of supporting your favorite businesses and the makers who inspire you. Thank you for shopping my links. Sharing my creations is my favorite thing to do and you have helped make it possible.