Are you like me and that you have to tell yourself it is okay to take a break. And sometimes we need to hear that from someone else. And maybe there are times we get to be the person to let a friend know it is okay to take a break. That is what my card is all about today.
I am playing with the new Lazy Days April Box of the Month from the Not 2 Shabby Shop. I used a couple of the stamp sets in the box to create a relaxing afternoon in the grass scene with a hidden message that gently reminds... it's okay to take a break. And the new Swish & Pop die set from Lawn Fawn was the perfect interactive die set to make this hidden message work.
If you can not see the video on this screen, you can also view it on my YouTube channel.
Let's take a closer look at today's card.
A day in the park with music, books, coffee, chocolate, a kitty and NO ALLERGIES of course, sounds perfect!
It would be so nice, but are you like me, would you be laying there thinking about all the things you should be doing instead?
That's when we need the gentle reminder...
It's okay to take a break. I love that the message is not see when the recipient first looks at the card. and Then it is revealed as a gentle reminder.
As you can see I had a lot of fun with this card, using a bunch of images from the Me Time and the Not Today stamp sets to create this scene. These sets come with other images that make them great for indoor scenes too; a couch, chair and bath tub. Be sure to check out the April Box of the Month, Lazy Days from Not 2 Shabby.
All the other supplies I used to make today's card can be found listed and linked for you below.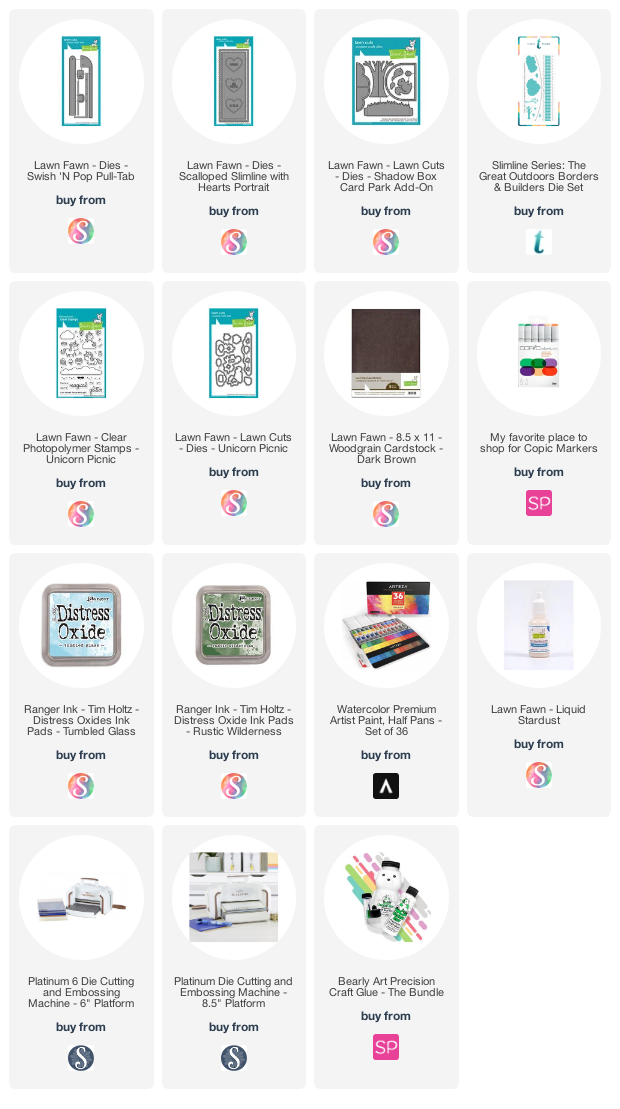 Affiliate links have been used, at no cost to you. Affiliate links are a collaboration between online shops and makers. When you shop these links the retailer gives a small percentage of the sale to the maker, at no cost to you. It is a great way of supporting your favorite businesses and the makers who inspire you. Thank you for shopping my links. Sharing my creations is my favorite thing to do and you have helped make it possible.