Hey there stamping friends, today I'm sharing with you 5 techniques that you can use to alter patterned paper. And making 5 mini slimline cards. You can watch the video to see all of the techniques and see the cards come together. I am also sharing pictures of all the card in this post.
Here are all five of the Mini Slimline cards I made, each of them with a different technique to alter patterned paper.
For my cards I used products from the May Box of the Month from Not 2 Shabby. A lot of the contents of this kit have already sold out. Not only is the box of the month a great value, it is full of darling coordinating product too! I have all the products still available linked for you below.
Let's talk about each of the five techniques I used.
1 - Splatter your Patterned Paper
I love splatter. So splattering all the things is normal for me and the reason why it is number one on my list of techniques today. I also feel that splattering has a bit of a spilt coffee look. I used two different brown water colors for the splattering on this card.
All of the cards in today's post are Mini Slimline Cards. Which is a 6" x 6" pice of paper folded in half. These fit in a #6-3/4 envelope, the standard size envelope you can buy at the grocery store in the US.
2 - Stencil over your Patterned Paper
When stenciling over patterned paper you want to carefully choose the pattern of the paper and the stencil that is going over the top. One stencil that I think would go with several patterned papers is a Polka dot stencil. For my background on this card I chose to use a striped paper and a wavy stencil. The medium I chose, Glitz Glitter Gel allowed for the strips to show through the stenciling but added a fun glittered pattern to the paper.
You can also do this technique with ink over the stencil or any other paste or spread.
3 Stamp on your Patterned Paper
I chose a polka dot pattern for this background and stamped on it with donuts, coffee cups and the word sweet. I loved customizing the paper, a perfect fit for the images and sentiment I chose.
I could not stop there with this paper though. I added some splatter to this one as well. You could add splatter to any of the techniques that I am sharing today.
4 Doodle on your Patterned Paper
This is a fun one. I chose this white paper with black polka dots to doodle on, with a black fine tip pen. I also practiced the doodling I wanted to do before committing it to the paper. I added in the small dots and flowers. And I even ended up doodling on the cup to add some hearts. I had the most fun making this background.
5 - Ink up your Patterned Paper
This paper with the tea cups on it was the perfect paper to add some Vintage Photo ink to. I started at the bottom and worked my way towards the top getting lighter as I went up. I then spritzed the paper with water to get some lighter splattered areas. Then I DOODLED on this paper TOO! I add the strings with tea bags. This played into the tag I added to the card, with a tea bag like look.
Those are all five the techniques, all very easy to do on ANY patterned paper you might already have. It may even help you to use up paper that you might not love as much as others. I hope you'll give these techniques a try.
Here is the video, I'd love for you to watch with me and see this cards come together.
If you can not see the video up on this screen you can view it here.
Below are the supplies used to make these cards.
You can find a lot more at the Not 2 Shabby Shop: https://www.not2shabbyshop.com/?AffId=26 Use code N2S10 at check out for 10% off your order!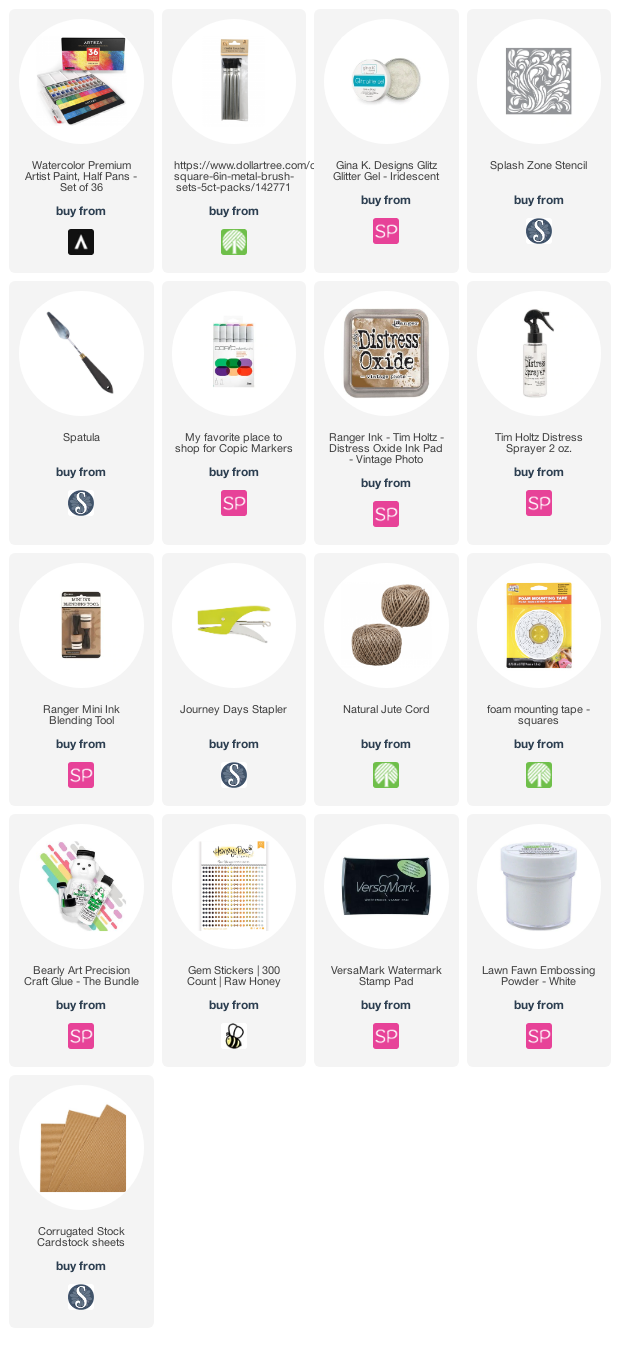 Affiliate links have been used, at no cost to you. Affiliate links are a collaboration between online shops and makers. When you shop these links the retailer gives a small percentage of the sale to the maker, at no cost to you. It is a great way of supporting your favorite businesses and the makers who inspire you. Thank you for shopping my links. Sharing my creations is my favorite thing to do and you have helped make it possible.