YEP, hair gel is not just for spiking your hair do! It's great for underwater cards! And today I am going to show you three ways to add Hair Gel to your cards for a fun underwater look!
This is one of those techniques that you have to SEE being done. Check out my video below.
If you can not see the video up on this screen, you can watch it on my YouTube channel as well.
For today's cards I am using two stamp sets from the June Box of the Month from Not 2 Shabby, Be Mermazing and Hugs & Fishes.
When you shop at the Not 2 Shabby shop be sure to use code N2S10 at check out for 10% off your order!
Now let's take a look at Hair Gel card No.1!
For this first card I added clear hair gel to a cellophane bag and put it behind a window in my card. the seahorses are behind the gel. This makes a squishy, bubbly window that the recipient can push on. It gives the card a very realistic under water feel.
For the second card I used hair gel with a few drops of ink.
This is fun because you can let the recipient mix the color around in the gel. You can even put two colors of ink in and them them mix the colors together. The ink does not immediately color all of the gel, it takes mixing to do so.
The third way I used Hair Gel in my card was to add glitter to the gel. This one ended up being my FAVE!
So much fun to push around the glittery gel. A little bit goes a long way with the glitter, a pinch will do or up to 1/8 of a teaspoon if you have a bigger window like I do on this card.
And there are all three of my Hair Gel cards. They really are so much fun to make. I do not recommend mailing these for fear they might get punctured and the USPS does not like mysterious liquids seeping out the mail. These are great to be hand delivered or inside a box. Be sure to watch the video to see how I put these cards together.
Below you will find all the supplies I used to make today's cards.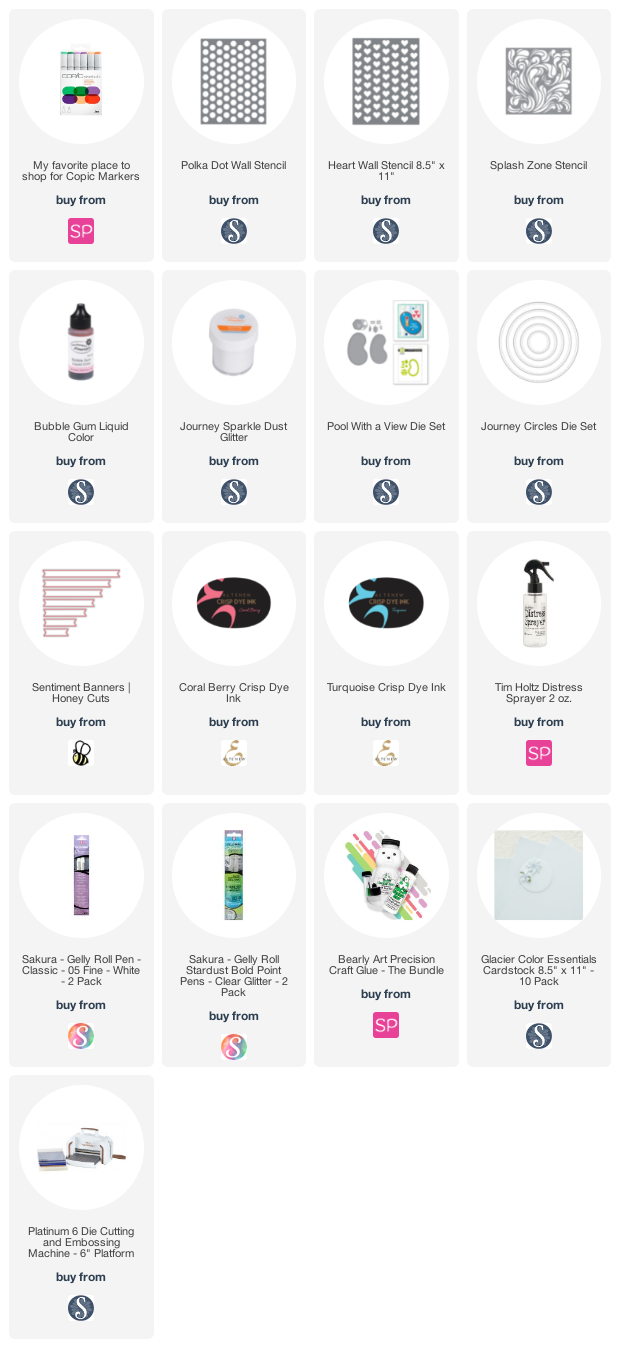 Affiliate links have been used, at no cost to you. Affiliate links are a collaboration between online shops and makers. When you shop these links the retailer gives a small percentage of the sale to the maker, at no cost to you. It is a great way of supporting your favorite businesses and the makers who inspire you. Thank you for shopping my links. Sharing my creations is my favorite thing to do and you have helped make it possible.