Hello there my stamping friends. I am super excited that today I get to share with you two new stamp sets that about about to come out in the upcoming Trini-Tea 3rd Birthday Release! It's a SNEAK PEEK!
The two stamp sets I am sharing are called Best-Tea Party and Pretty Party Decor. I am going to use them together on one card to make a light up scene. The light up part of the card might seem technical, but it is EZ with the EZ-Lights from Pear Blossom Press!
Watch this card come together and get a peek of what is to come at Trinity Stamps!
If you can not see the video up on this screen, you can also view it HERE, on my YouTube channel.
Let's see what this card looks like all lit up!
I just love the paper lanterns lighting up the forest for this tea party. It really makes the scene.
And what do you think of those bears??? They are just darling I think. What sweet faces. I also love the tree trunk image for a table!!!
All of the die cut pieces that make up for forest are from the Great Outdoors Slimline die set, a must have for scene building if you do a lot of outdoor scenes like I do.
Make sure to watch the video to see how easy it is to make a light up card with the EZ-Lights from Pear Blossom Press!
All of the supplies I used to make this card are listed for you below, except the two new stamp sets that are yet to be release by Trinity Stamps on June 25th!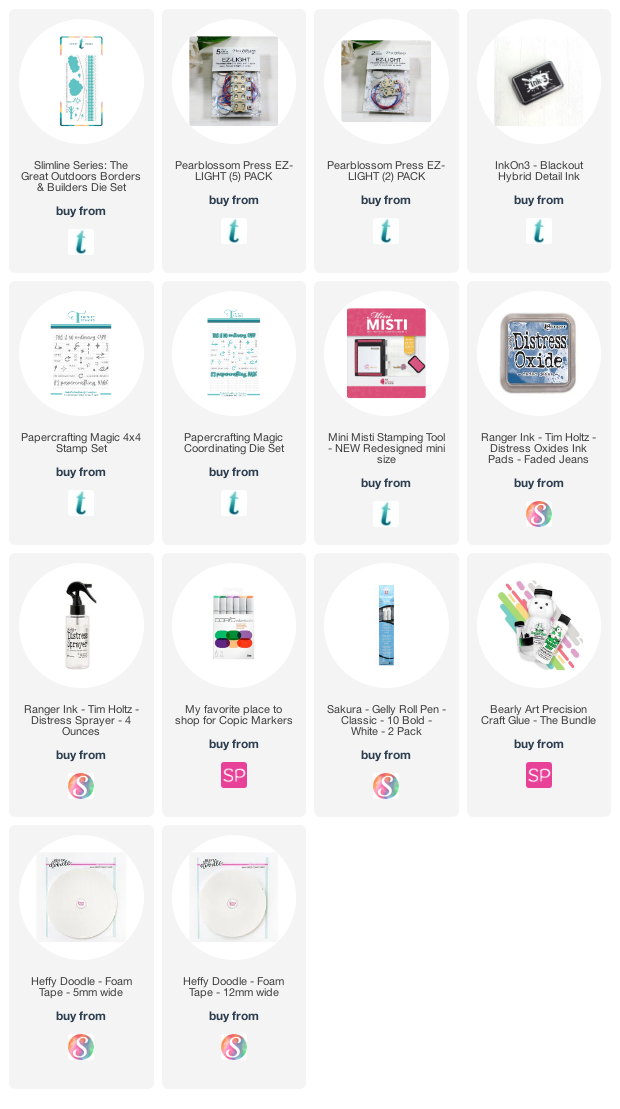 Affiliate links have been used, at no cost to you. Affiliate links are a collaboration between online shops and makers. When you shop these links the retailer gives a small percentage of the sale to the maker, at no cost to you. It is a great way of supporting your favorite businesses and the makers who inspire you. Thank you for shopping my links. Sharing my creations is my favorite thing to do and you have helped make it possible.