I am super excited that in the latest Trinity Stamps release there is a new stamp set designed by Love, Dani! I adore her art, it is very much my style. She incorporates her inspiring word art with images. The newest image is Warm Heart. It features a heart wearing a scarf and hat and the sentiment says, "You Warm My Heart". The word art is often open, so that you can coloring the letters. AND, too coordinate with this set Trinity Stamps has a great die set to go with. You can cut out the words in this sentiment and the images! The heart, the scarf and the hat. They are paper piecing dies, which gives you so many possibilities.
For my card today I paper pieced the scarf for more 3D detail. I used one of my favorite Christmas color combinations for this card and it makes me so happy, let's check it out.
Look at that adorable image! And how about that background... it is the Mini Slimline Geometric Cut Out Panel. I thought it looked like a nordic sweater pattern done tone on tone like this.
Here is a close up so you can see the dimension I got by paper piecing the scarf. I love the mix of coloring and paper piecing. Having a lot of different textures on my cards is so much fun to me.
Speaking of texture. I use scraps of corrugated card stock as an accent and it is just delightful.
For embellishment I used Diamond Stickles and Cinnamon Red Hots Jelly Drops Hearts. Both of which are the little something extra that put the love in this card.
I love that I can send this card anytime during the winter from the start of winter to Valentines day and anything in-between! Thank you so much for stopping by. You can find all the things I used to make this card listed and linked for you below.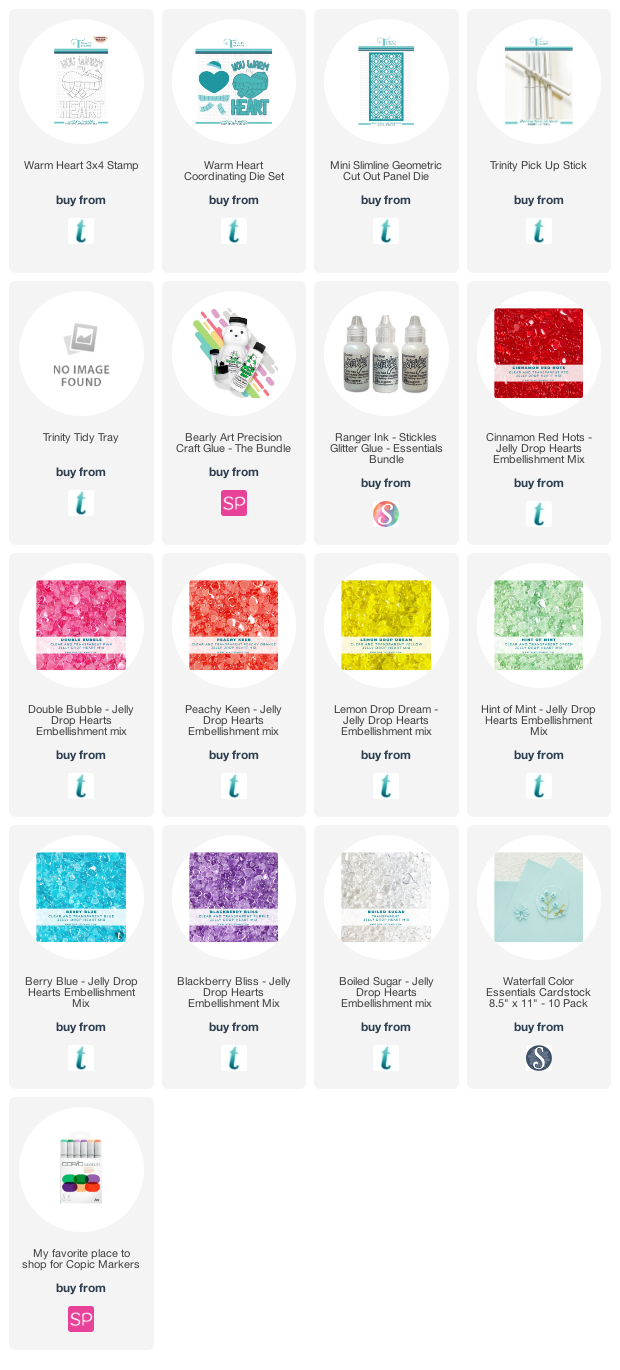 Affiliate links have been used, at no cost to you. Affiliate links are a collaboration between online shops and makers. When you shop these links the retailer gives a small percentage of the sale to the maker, at no cost to you. It is a great way of supporting your favorite businesses and the makers who inspire you. Thank you for shopping my links. Sharing my creations is my favorite thing to do and you have helped make it possible.