Good Morning my stamping friends! Today I am sharing my card for the "It's a Lawn Fawn Christmas" series. This is episode 3! This card is a North Pole inspired scene and it is a shaker, cause they are my fave card to make!
This scene speaks Christmas to me.
The Ho-Ho-Holidays is one of my favorite Christmas stamp sets, I just love a cute Santa. I also brought in the Holiday Helpers stamp set as well as the Holiday Village set. It's Christmas Eve and Santa is getting ready for his big night. Ms. Claus knows the only thing Santa eats on this day is milk and cookies, but she knows how to take care of her man, she's snuck in some flax and chia seeds in those cookies. And a little collagen protein powder in the milk goes undetected too! The little elf is rounding up Rudolph with his favorite treat. Now it's time to load up the sleigh.
You can watch the making of this card in the video below.
If you can not see the video up on this screen, you can also watch it on my YouTube channel.
The elements I used for the shaker are micobeads, like these I found on Amazon.
I LOVE the sound they make inside the card. And they look so wintery like icy snow.
You can see the shaker element better in this picture, aren't they so pretty. And you can get a good look at the images here as well. I used COPIC Markers to color all my images, you can see how in the video, I keep my coloring pretty simple. But I love coloring and enjoy it so much.
How about the polka dot apron? I would totally wear that!
Two very awesome die sets helped to bring this card to life. In the background I used the new Stitched Snowflake backdrop die. I can not even tell you how much I love having stitched snowflake cut into my paper, it makes me giddy! And my shaker frame is from the Forest Backdrop die set. Which has cute trees in the front. You can't see them too much, because Santa has so many things to put in the sleigh this year, but I did cut the top layer of the trees from light green glitter paper.
This card just makes me happy! Thank you so much for letting me share it with you! All the supplies I used are listed for you below.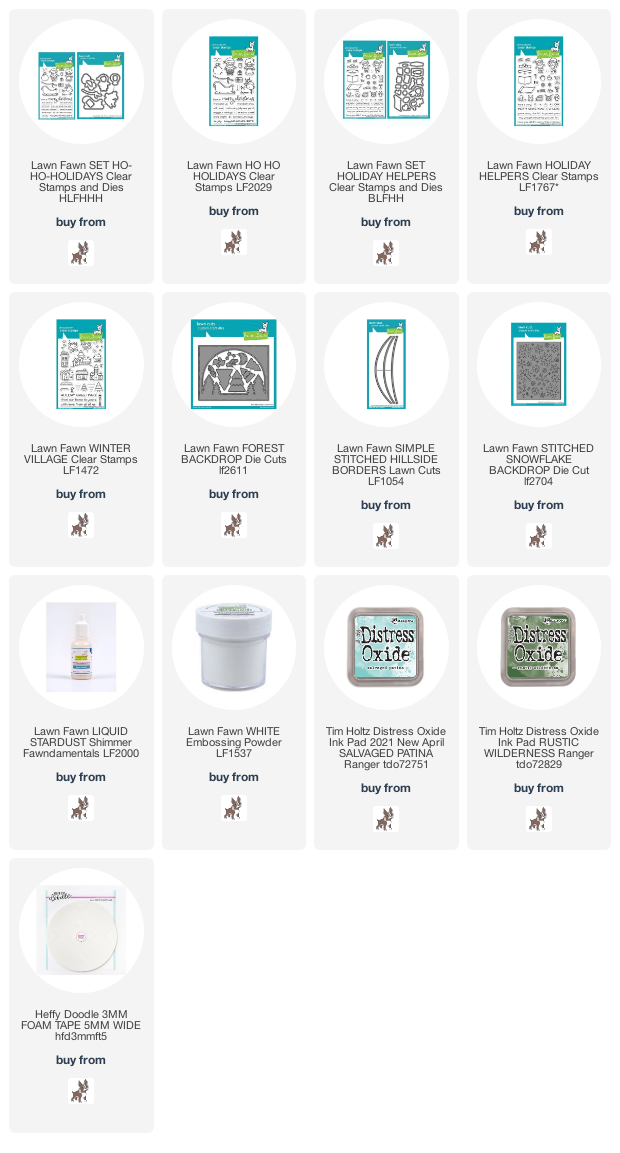 Affiliate links have been used, at no cost to you. Affiliate links are a collaboration between online shops and makers. When you shop these links the retailer gives a small percentage of the sale to the maker, at no cost to you. It is a great way of supporting your favorite businesses and the makers who inspire you. Thank you for shopping my links. Sharing my creations is my favorite thing to do and you have helped make it possible.