Hello there my stamping friends! Today I am pulling out my Distress Christmas products to make this card.
Can you spot the 4 Distress products I used? In the background I used Winterberry and Peppermint Stick Distress Mica Spray Stains. On the Window for my Cupcake Shop I added some Icicle paste for some icy crackle. And last but not least I added Snowfall paste along the outside of the window and top of the sign. You can see how I did it in the video below.
If you can not see the video up on this screen, you can also view it on my YouTube channel.
I love all the different textures that adding shimmer, pastes and glitters gives to a project. Not to mention the tiny clay candy bits!!!
Here is a great close up look at all the textures in this card as well as the fun holiday themed cupcakes from the Jolly Cupcake stamp set. I love the HoHoHo Cupcake shop. And now I need some cake! LOL.
This card is not a shaker card, but could easily to made into one. I just loved the idea of a window display of cupcakes in a store front.
Below I have listed the supplies I used to make this card. However, most of the Distress Christmas products have sold out, as I was a limited time offering. But don't let that stop you from using the sprays and pastes and glitters in your stash to make something similar. Just play and have fun!
You can find the Jolly Cupcake Stamp and Die Set as well as the other products in the Christmas release at the Pawsome Stamps Shop.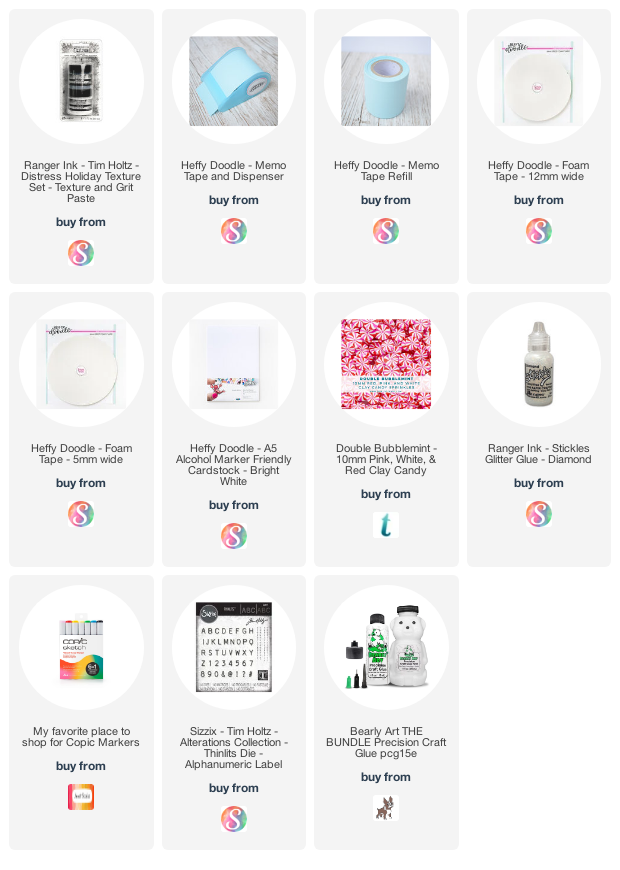 Some affiliate links have been used, at no cost to you. Affiliate links are a collaboration between online shops and makers. When you shop these links the retailer gives a small percentage of the sale to the maker, at no cost to you. It is a great way of supporting your favorite businesses and the makers who inspire you. Thank you for shopping my links. Sharing my creations is my favorite thing to do and you have helped make it possible.