Hey there I am back with Part Three of my Slimline Snow Globe series. In this video I am sharing how to make the Slimline Snow Globe card from Scrappy Tails into a Shadow Box Card! If you missed Part One and Two on making a Spinner and a Shaker out of this die set you can watch them here; Part One and Part Two.
For this shadow box card I used the Christmas Tree Spinner Add On Die set. But this card does not spin, having the other layers of the shadow box would get in the way of the tree spinning, but you could have it dangle like I did with the snowman in my shaker card. I did some very simple paper piecing on this tree and I think it really stands out with the white ornaments.
You can watch this card being made in the video below.
If you can not see the video on this screen, you can watch it right HERE.
For the other layers of this shadow box I have a layer of Christmas presents in front of the tree, and in front of the presents I have one of the deer.
I also used some strips of window sheet to attach a couple snowflakes so they appear to be suspended in the air at the top of the card, in front of the Christmas tree.
And of course I added plenty of embellishment to the outside of the card too, with more die cuts, a sentiment, bling and glitter too.
If you are wondering about where you right on this card, the back of the card has a nice spot for your heartfelt wishes. And you are able to press this card flat to mail. If you are like me and like a lot of layers and bling then you might want to consider mailing it in a bubble mailer or, included it in a package. Of course, hand delivery is also a great option.
Below I have all the supplies I used to make today's card. If you have any questions please let me know in the comments below.
Thank you for taking time to visit me today!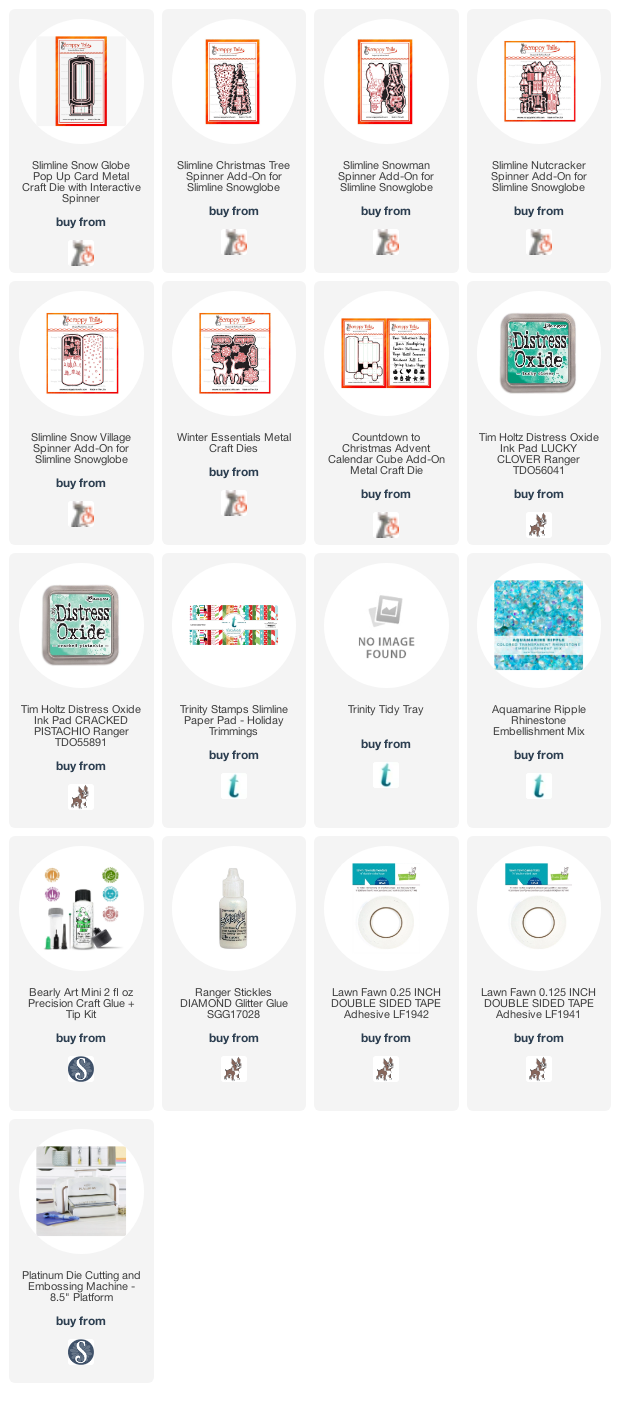 Affiliate links have been used, at no cost to you. Affiliate links are a collaboration between online shops and makers. When you shop these links the retailer gives a small percentage of the sale to the maker, at no cost to you. It is a great way of supporting your favorite businesses and the makers who inspire you. Thank you for shopping my links. Sharing my creations is my favorite thing to do and you have helped make it possible.