Hello again my crafty friends. Today I am not making a card! Instead I am using stamps to make a home decor piece. When I saw the Porte-Hello stamp set from Trinity Stamps I knew I wanted to make something for my daughter's room. She love mushroom things and this image fits her style. That is where the idea for this project came from.
I used a couple things from the thrift store to create this wall hanging. The first is the sheet music that I stamped my image on. I saw it and bought it, not knowing exactly what I would use it for and a few years later, I am using it for this project. I have also used a few sheets of this when making Gel Press Prints.
The second thrift store find I used is the embroidery hoop. They are pretty easy to find when thrifting and are great to use for other things besides cross stitch.
You can see this project come together in the video below.
If you can not see the video up on this screen, you can view it right here.
To color in this image I used colored pencils, it was the perfect medium for coloring on top of this thin sheet music.
A bit of ink blending and splattering was the perfect touch to give this piece a vintage feel.
To embellish this I used a couple different clay elements from Trinity Stamps, a sunflower and some bees. I have both of these as well as all the things I used listed and linked for you below.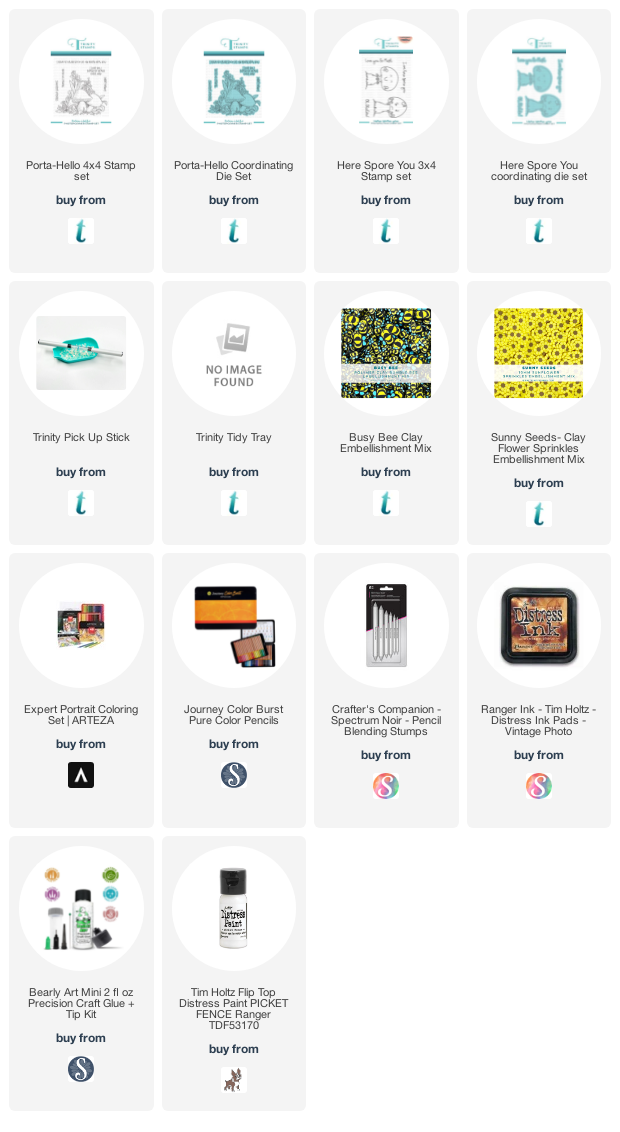 Affiliate links have been used, at no cost to you. Affiliate links are a collaboration between online shops and makers. When you shop these links the retailer gives a small percentage of the sale to the maker, at no cost to you. It is a great way of supporting your favorite businesses and the makers who inspire you. Thank you for shopping my links. Sharing my creations is my favorite thing to do and you have helped make it possible.