I had so much fun on Friday night as the guest Designer on Craft Roulette! If you are not familiar with Craft Roulette it is a LIVE crafting game show on YouTube. Mary Gunn is the creator and host of the show and her son Stephen is the producer and puts on a very professional show. Each week they go live and spin the WHEEL! The wheel is what determines what we are going to create.
There are four catagories, or parameters the the wheel spins for; Project, Colors, Element and Random. For my episode, #145, these were the parameters...
PROJECT: Diagonal Cut
COLORS: White Background
ELEMENT: Light (s)
RANDOM: Off to the side
You can see there is a lot of room for interpretation. For example you could make a light up card or use an element that portrays light, like the sun or a car with headlights.
Once the parameters are defined we chat about ideas and then we gather our supplies and start making LIVE. The views chat along with us and create too if they like, because you can submit a card and it will be shared on next weeks show! I am telling you it is a blast! You can watch my episode right here.
Let's take a look at the card I made.
For my white background I used an embossing folder to give it some interest and texture. I also splattered it with Sparkle Silk.
I used two diagonal cuts on my card layers and I have to say they really add a nice visual element to the card.
LIGHTS! I was thrilled that the wheel gave me LIGHTS because I am a huge fan of EZ-Lights. And so I used them to light up the house as you can see the in the picture below.
Lastly, "Off to the Side", I put my scene down in the lower right corner. Which happens to be one of my favorite card lay outs.
To activate the lights you just press on the mail box.
When you watch the episode it is kind of like a behind the scenes. You'll get to see me take stuff apart and start over all those fun parts you don't always see on my edited YouTube videos.
AND, you can play along. TODAY is the deadline to submit your card to be featured on Friday's show. Just go to www.craftroulette.live to play along. It is super easy. Speaking of next week, my friend Chelsea Comer of Inky Stamper will be the guest designer on episode 146. To be sure that you don't miss out on the fun you can find Craft Roulette on YouTube and subscribe to their channel. It really is like hanging out with your crafty friend for a night.
Below are the supplies I used to make this card. Except the Embossing Folder, it was the Embossing Folder of the Month from Spellbinders for December 2022. It may be on the shelves for purchase soon, but if you want to check out the Embossing Folder of the Month club, I have a link for it below.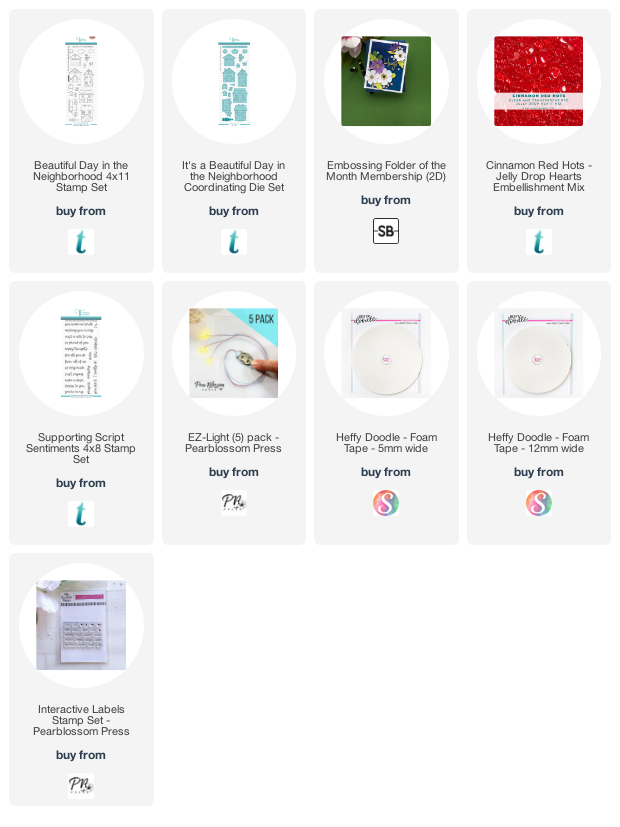 Thank you so much for stopping by and Happy Stamping!