Happy February! A new month means it is also time for new Club Kits from Spellbinders.
Today I am sharing the Large Die of the Month and the Glimmer Hot Foil kit of the Month.
I have a video for each of these kits so you can get a close up look at them in action.
So first up let's look at the Large Die of the Month, this is a set of 14 Dies. It is the Birthday Wishes For Everyone Die Set. I love the chunky numbers in this set. You can use it to make cards that say "Happy 50th", or any number inserted there.
I thought it would be fun to make a valentines day card with this set, using the numbers 24/7. So let's take a look at this die set in action and see the card I made.
Did you love seeing me make my own glitter paper for this card. It was only a little messy but I love how it turned out and that I did not have to use a 8-1/2" x 3-1/2" piece of glitter paper to back my heart panel.
Here's a good look at my 24/7 slimline card.
I added some stamping to the numbers using the Lots of Love mini background stamp. I love the look of the heart embossed with clear powder on these chunky numbers.
The background of this card is made using the Slimline Kaleidoscope Heart die set, which was the Large Die of the Month kit for January 2021, it may be come available for purchase from the Spellbinders shop in the next mont or so.
The letters I used to spell out "love you" are also a previous Large Die of the Month kit, How Does Your Garden Grow Alphabet. They are available for purchase now in the Spellbinders shop.
To make my own glitter paper to back the slimline Kaleidoscope heart die cut panel. I use a White Liner Sheet. It is double stick adhesive sheets that at 8-1/2" x 11". I cut a piece to 8-1/2" 3-1/2" and backed my die cut panel with it. Then I sprinkled glitter on to that and used my finger to rub it into the adhesive. Then I removed the backing to the white liner sheet and backed it with a piece of white card stock. It took a lot less glitter than you would think to cover this. And I am glad I did not have to use such a big piece of glitter paper.
GLIMMER HOT FOIL KIT OF THE MONTH
Now let's take a look at the Glimmer Hot Foil kit of the Month. This months kit is called Scalloped Rectangle Glimmer Essentials with Sentiments. There are 9 plates in this set and no dies. In this kit a roll of Aura foil is included. That is one of my all time favorite foil colors! It is gold with an iridescent finish.
Look at those 6 layering rectangle with a scalloped edge. These are so pretty when foiled, you are going to love them!
Watch this video to see these plates in action and the shaker card and shaker tag I make with them.
If you can not see the video on this screen, you can also view it right here.
Take a closer look at the shaker card I made with this Glimmer Hot Foil set.
I love the frames foiled with the Aura foil on pink card stock.
And I also love that Aura foil looks good on all card stock colors as you can see my sentiment foiled on a light yellow card stock.
The stamped images I used for this card are from the Sweet Life Stamp set, right now this Stamp and Die set bundle are on sale a Spellbinders.
The background of this card was made using shaving cream. You can see how I make a shaving cream background in this video.
I also made a shaker gift tag to go with this card using the second to smallest plate in this set.
For the background on this tag I used a plate that is retired that looks like a waffle cone pattern. I have linked some paper below that look like waffle cone that would make a perfect substitution for this.
If you are a new Glimmer Hot Foil Club Kit member you can get 10% the Glimmer Hot Foil system.
Below I have listed and linked all the supplies I used to make these projects. I have included all the Spellbinders Club Kits as well as the kit bundles that are offered, incase you too want to receive more than one kit. Bundling is a nice way to go for a bit of savings.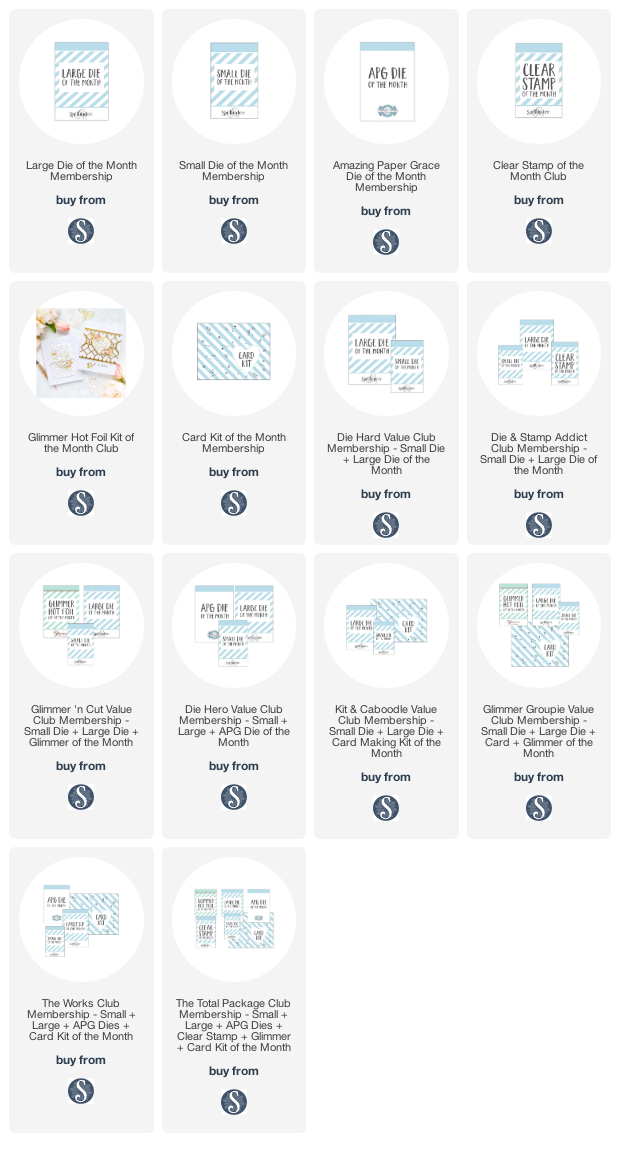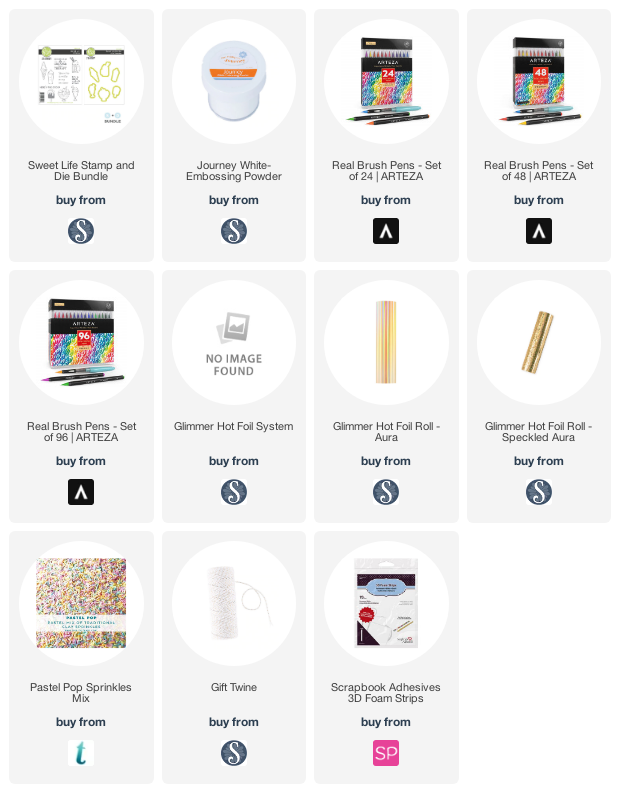 Affiliate links have been used, at no cost to you. Affiliate links are a collaboration between online shops and makers. When you shop these links the retailer gives a small percentage of the sale to the maker, at no cost to you. It is a great way of supporting your favorite businesses and the makers who inspire you. Thank you for shopping my links. Sharing my creations is my favorite thing to do and you have helped make it possible.