Hello there my crafty friends. Today I am playing with new products from the March 2023 release at Trinity Stamps.
I used a bunch of these new products to create todays card. And of course I have a video tutorial for you so you can recreate this look if you like.
You can check out the all the new products Trinity Stamps has to offer HERE, and they are pictured at the end of this post, just scroll down.
And now let's take a look at the card I made featuring the Chocolate Bunny die set.
I wanted to make a little box for this delicious Chocolate Bunny that might look like something you'd buy to add to an Easter basket.
You can see the 3D box a little better in this picture. It is about 1/4" thick. And the egg shaped opening has a window sheet covering it for an even more realistic feel.
Be sure to watch the video below for how to make this box, but I have the measurements for you right here:
4-1/2" x 3-1/2" Score at 1/2" and 1/4" on all four sides.
You'll need to cut away the corners, add your insert (chocolate bunny panel), fold on the scored lines, add adhesive to the outer most flap and stick down to your card. Watch it come together in the video below, if you can not see the video on your screen, you can watch it right here.
This video is part of a hop, which means more inspiration by the Trinity Stamps design team and a GIVEAWAY. So be sure to click over to view this on YouTube, so you can comment and hop along to be entered into the giveaway.
We also have a hop going on over on Instagram, you can start that hop on my Instagram page HERE.
Below you will find all the new products from the March 2023 Release at Trinity Stamps.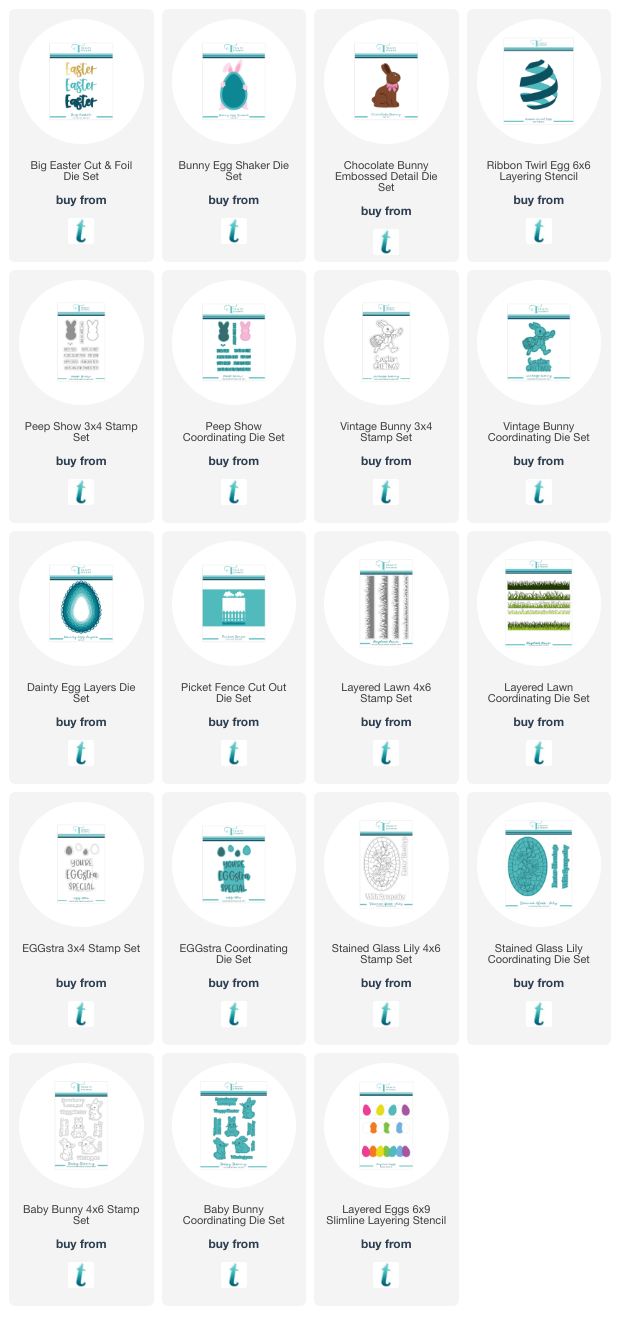 Thank you so much for stopping by!
Affiliate links have been used, at no cost to you. Affiliate links are a collaboration between online shops and makers. When you shop these links the retailer gives a small percentage of the sale to the maker, at no cost to you. It is a great way of supporting your favorite businesses and the makers who inspire you. Thank you for shopping my links. Sharing my creations is my favorite thing to do and you have helped make it possible.