My March Stamp Set of the Month Series is HERE!
This month I am featuring the Wheelie Great Day Stamp set from Lawn Fawn.
It's a darling new stamp set with Ferris Wheel image and little critters to ride in it.
This week I am pairing it with the Furever Friends stamp set, which was a free with purchase stamp set from Lawn Fawn.
This card is a full panel shaker with my scene overlaying it. This allows the shaker elements to be hidden away. It's pretty cool. You can see this card come together in the video below. If you can not see this video on your screen, you can also watch it HERE.
If you like this card and video be sure to stay tuned to my YouTube channel for two more episodes featuring the Wheely Great Day Stamp Set. I'll be back next Thursday, March 16th with Episode 2!
If you LOVE shaker cards like I do be sure to visit my group, Shaker Card Addicts on Facebook!
The supplies I used to make this card are listed for you below. Please let me know if you have any questions.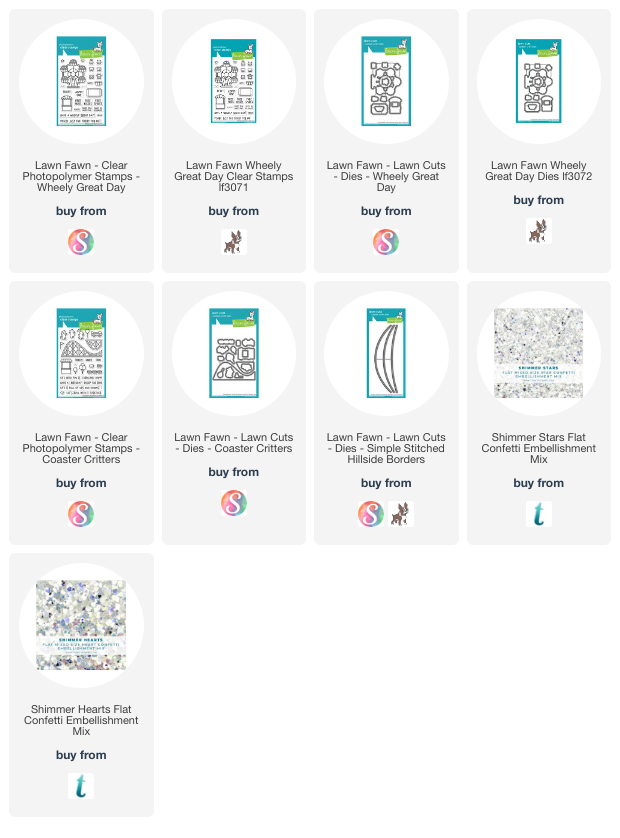 Thank you so much for stopping by and Happy Stamping!
Affiliate links have been used, at no cost to you. Affiliate links are a collaboration between online shops and makers. When you shop these links the retailer gives a small percentage of the sale to the maker, at no cost to you. It is a great way of supporting your favorite businesses and the makers who inspire you. Thank you for shopping my links. Sharing my creations is my favorite thing to do and you have helped make it possible.